Delphi to host prom fashion show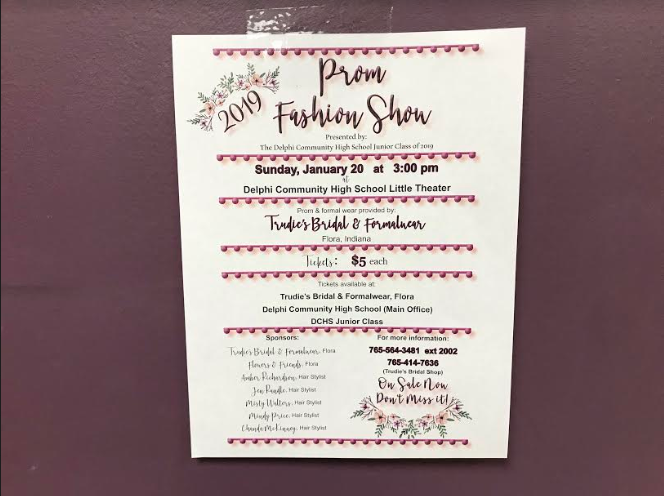 At 3:00 pm on Sunday, Feb. 3, Delphi Community High School will host a fashion show showcasing tuxes and dresses from Trudie's Bridal and Formal-wear. This is a fundraiser for the Junior Class of 2020 at Delphi to pay for the upcoming prom in April. The fashion show will be held in the little theater.
This partnership was first put into action by Connie Brown, an advocate and representative for Trudie's Bridal. She said, "It's not only a great opportunity for Trudie's to showcase their lovely dresses, but it's also a fun and different kind of fundraiser for the junior class to participate in to raise quick cash." Not only will this event display lovely formal wear, but Trudie's Bridal is also giving out prizes, ranging from florist coupons to free tux rentals.
When asked, many of the juniors jumped at the chance to be a part of this unique event. There are 5 boys participating and 17 girls as well, all chosen by the class sponsors Norma Carpenter and Angela Johnson. There are many different colors, shapes, and sizes of dresses that will be displayed at this event.
Trudie's Bridal, located in Flora, Indiana, is ecstatic to have this partnership with the Delphi Community High school. "Some of these dresses are just utterly gorgeous! I hope everyone can take time out of their busy schedules and see what's out here to buy for prom," said Brown.
Tickets for this event are $5 dollars each. You can acquire your ticket from any member of the junior class, in the main office of Delphi Community High School, or at Trudie's Bridal and Formal-wear in Flora.
About the Writer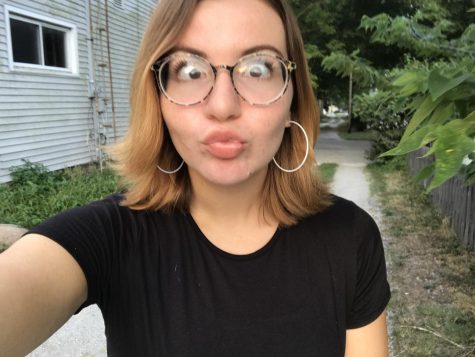 Elizabeth Walker, staff writer
Elizabeth is excited to be a returning for her second year of Parnassus. She is a senior at Delphi Community High School. She loves walking her dogs, watching...