Fiber internet comes to Delphi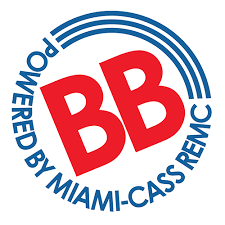 While cable internet is more available and often comes cheaper, Broadway Broadband is bringing fiber-optic (or fiber) internet to Delphi. Fiber is a more efficient and effective form of internet. Broadway Broadband came to Delphi and began renting a building on Main Street at the beginning of the 2023. Since then, they have been working to cover the city of Delphi with fiber. While Broadband has yet to have their ribbon cutting, they've been busy getting everything ready including adding new lines in Delphi with the project said to be completed within the next year (subject to change). 
Delphi residents have suffered through unreliable internet service for years. Not only has it been a frustration to individual residents, but store owners and consumers have been inconvenienced throughout the years when stores' card readers are rendered useless due to internet issues. Broadway Broadband is confident that their service will curb such issues. For example, if the internet in Delphi were to go down, they would be able to connect to larger cities such as Lafayette or Indianapolis to bring internet. This is because Broadway Broadband is part of a statewide network which allows them to connect to these other cities. 
Another advantage to their service is that Broadway Broadband has no contracts. The amount advertised is the amount the consumer pays. They will have three different packages: 150 megabits for $58.85/month, 300 megabits for $85.60/month, and 1 gps for $115/month. If interested in switching packages, it's as simple as calling in or stopping by the office and it will be taken care of quickly. Director of Marketing and Member Services at Miami Cass REMC, Mike Barron, commented, "We are a cooperative, so it's a nonprofit company owned by the members. So that's how Broadband will be run as well." This company is looking out for its customers.
On top of bringing reliable internet to Delphi, Broadway Broadband also wants to be an active presence in the community. Community service representative, Paige Beamer, said, "We want to be as supportive as possible with anything community-wise." Barron added, "We are community-focused and driven." To follow along with this, Broadway Broadband is hoping to be a part of the solution with their fiber internet by providing it to places such as the Upper Room Youth Center and the EMS as well as sponsoring baseball teams. They already have plans to be a part of the baseball parade. 
"Getting fast, reliable Internet for Delphi residents has been a high priority since the COVID-19 pandemic showed us how critical equal access is for all. We are pleased to work with Broadway Broadband to bring fiber availability to everyone in the city," commented Mayor Werling. 
For more information check out their website: http://www.broadwaybroadband.net