Swim team finishes rough season
The 2020-2021 Delphi swim season was a very different experience from seasons past.  From equipment failures to quarantines, the perseverance of the team was put to the test.  Despite the many difficulties, both the girls and boys teams were able to finish the season, if not in the way they had hoped.
The troubles for the swim team began in December when the heating pump for the pool broke down.  The team switched to dryland training in the gymnasium.  Eventually coach Fred Schorm and athletic director Kevin Sims coordinated with the Carroll athletic department to allow the Delphi team access to Carroll's pool in the evenings. This resulted in some long nights for the swimmers, but the water time was valuable.
The girls team finished their season later than expected.  After getting quarantined and missing sectionals, an extra week was added to reschedule senior night and a conference meet where the girls finished in fourth place.  Senior captain Madeline Adams said, "The team did amazing this year considering all the stuff we went through."
The boys team had many of the same struggles; however, due to the later start and end of the season for the boys, they were able to participate in their regularly scheduled sectional on Thursday, Feb. 18, and Saturday, Feb. 20.  While the team didn't have the consistent season they have had in years past, the team was still competitive.
Some of the top finishes for the team include;
The team of Collin Dulin, Dakota Titus, Cooper Cross, and Elliott Kelly placed 4th in the 200 Medley Relay
Dakota Titus placed 3rd in the 200 Free
Cooper Cross placed 12th in the 200 Free
Sam Bieghler placed 15th in the 200 Free
Elijah Ladd placed 12th in the 200 IM
Collin Dulin placed 8th in the 50 Free
Elliott Kelly placed 10th in the 100 Free
Dakota Titus placed 4th in the 500 Free
Samuel Bieghler placed 10th in the 500 Free
The team of Collin Dulin, Cooper Cross, Elliott Kelly, and Dakota Titus placed 6th in the 200 Free Relay
Collin Dulin placed 8th in the 100 Backstroke
Elijah Ladd placed 15th in the 100 Backstroke
Cooper Cross placed 7th in the 100 Breaststroke
Elliott Kelly placed 13th in the 100 Breaststroke
The team of Samuel Bieghler, Ethan Nelson, Lannon Pickering, and Elijah Ladd placed 7th in the 400 Free Relay
The team placed 6th place overall
About the Writer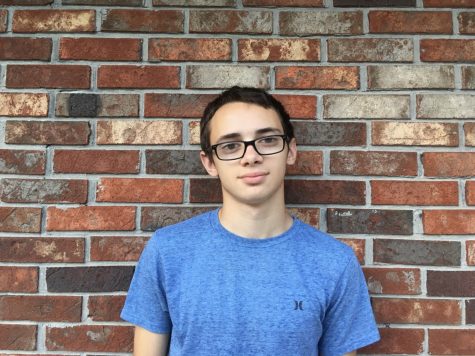 Elliott Kelly, staff writer
Elliott Kelly is a sophomore at Delphi and is joining Parnassus for his first year.  He actively participates in Soccer, Swimming, SADD, and the Delphi...