DCSC appoints Ronk as interim superintendent
Until further notice, DCSC is without a full-time superintendent and has hired retired former Rochester superintendent Mr. Dan Ronk to cover for the corporation while details are being arranged. 
Ronk, who was appointed as interim superintendent on Aug. 26, has prior experience in Carroll County. Ronk used to be a social studies teacher at Carroll High School, just 10-plus miles down the road from DCHS. After 20 years of serving as a teacher there, Ronk made his move up into the administration, becoming assistant principal for 3 years and principal for 14 years. "At that point, I think I was just ready for a bigger challenge," said Ronk. "I had already faced all I was going to as a teacher, and so I wanted that new experience for myself."
After those 17 years, Ronk then moved to Rochester School Corporation to be principal. Six years later, he was made superintendent. "I think you need to keep on challenging yourself," Ronk said, reminiscing on his years at Rocherster. "Being eager to step up for the challenge really shows a lot of growth."
Ronk did end up retiring after five years, primarily to be able to spend more time with his children and grandchildren. "My daughter has lived in places like Italy and Guam, and so I felt like it was just time so I could be able to visit with her and her family more often." A couple of weeks ago, though, Mr. Ronk got a call asking him to step back into an administrative role, at least for a little while.
Coming into DCSC, Ronk's main goal will be primarily to stabilize Delphi financially and make sure it is in a good place when it comes time for a permanent superintendent. "Right now, it's simply a case of just not knowing where we stand in this," replied Ronk. "And it's not really just a case of knowing where we're at—I want the community to understand the circumstances and help to figure out where we can go from there." 
About the Contributor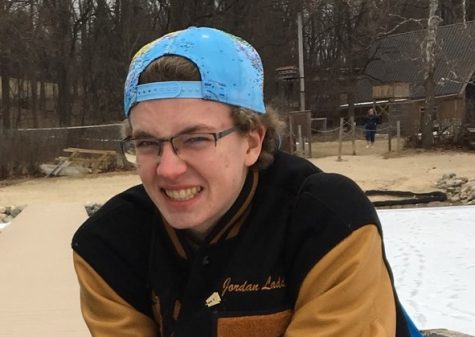 Jordan Ladd, editor
Jordan is a senior at Delphi, and this is his third year writing for Parnassus. He is involved in Interact, SADD, NHS, Band, and swims on the swim team....