Students take part in local politics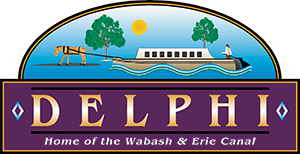 Since taking over as Mayor of Delphi in August of 2020, Mayor Anita Werling has had the idea of starting a Mayor's Roundtable. 
The purpose of this roundtable is to engage with students to provide a different perspective for needs in the community as well as providing insight when planning for the future. Due to COVID-19, however, those plans were placed on hold, but started this year in early fall. To pick out the students to be involved in these meetings, Mayor Werling and JT Doane, who is in charge of community development, reached out to Mrs. Biegler for her insight. She suggested talking to the presidents of extracurricular clubs, and that is what she did. She invited a select group of young leaders within the high school to be a part of this group. The group meets on the third Wednesday of the month before the scheduled club time. 
During their first meeting, Mayor Werling and JT Doane talked to the students about their general likes and dislikes about the town and community as well as ideas to make Delphi more appealing to the youth. DCHS students suggested places that would be open after school for students to hang out at such as restaurants, bowling alleys, or an arcade. During their November meeting, students discussed their ideas for the park system with a focus on Riley Park and the Riley Park Annex. 
On top of these monthly meetings with the mayor, select students have been added to steering committees that are working on Delphi's first Comprehensive Land Use Plan, Bicycle and Pedestrian Master Plan, and Parks Master Plan. Senior Maguire Thompson is a part of the Bicycle and Pedestrian Master Plan. "I am holistically blessed to be a part of a community that wants to hear the voices of the youth both by investing in them and Delphi's future."
Mayor Werling  shares similar feelings. "I have to say, as mayor, I really enjoy these sessions even though they are all too brief. I walk away thinking that if we can just entice some of these young leaders to return to Delphi after college, our city will be in very good hands!"