College football is back in Indiana
Hang on for a minute...we're trying to find some more stories you might like.
It's official. College football is back, and the state of Indiana has a lot of high interest teams competing this year. Between IU, Purdue and Notre Dame, it's easy to find a hometown team to cheer for every Saturday afternoon. However, before you pick up the remote or go to Stub Hub for tickets, let's get to know the programs that are competing this year.
Purdue
After a rough 0-2 start, in which Purdue lost at home against two unranked teams, Purdue will look to second year starting quarterback Elijah Sindelar to try to right their course before it's too late. After those two early losses, Purdue has little room for error as they will need to go 6-6 to have a chance at a bowl game. With teams like #4 Ohio State and #6 Wisconsin on the schedule, as well as a 3-0 Boston College squad, Purdue has little room for error. With their loss against Eastern Michigan, Purdue will also have to pull off an upset to boost their resume. This would most likely come against a #25 Michigan State team that barely beat Utah State and couldn't come out with a win in a defensive battle with Arizona State. If Purdue can't win against their unranked Big Ten opponents, however, they can kiss their bowl game dreams goodbye.
Indiana
Indiana started out strong, pulling out wins against FIU and Virginia. Their offense looked good, and their running game proved to be fantastic, as freshman RB Stevie Scott ran for 204 yards and a touchdown against Virginia in the rain. Looking forward, Indiana has some very winnable games in their conference schedule, such as home games against Iowa, Maryland, and Purdue, and a chances of a bowl game look very promising. However, QB Peyton Ramsey will have to limit his turnover count if IU plans on taking down some of the tougher opponents, such as #11 Penn State and #19 Michigan.
Notre Dame
After pulling out an ecstatic 24-17 win against Michigan, and then an unsettling 24-16 win over Ball State, Notre Dame moved to (2-0) and up to #8 in the nation. Their defense looked terrific in the first two games and will have to continue to do so, as Notre Dame plays #9 Stanford at home before traveling to #13 Virginia Tech and #22 USC later in the season. Senior QB Brandon Wimbush will have to clean up his act, though, as he threw three interceptions in the Ball State win. Currently, Notre Dame is in the discussion for the College Football Playoffs, which they missed last year when they dropped two of their last three games of the season. As the season moves on, we'll see how the Fighting Irish hold up against the likes of USC QB JT Daniels, Stanford RB Bryce Love and Virginia Tech QB Josh Jackson.
Ball State
Ball State started out the season surprisingly well, blowing out Central Connecticut State 42-6 and losing a close one to #8 Notre Dame. Ball State will look to continue their relative success against inner state opponent Indiana before heading on to their Mid-American opponents. If their defense can pressure quarterbacks and disrupt the passing game like they did against Notre Dame, and dominate offensively like they did against Central Connecticut State, then they have a good possibility of contending for the Mid-American conference championship and sneak into a bowl game. Keep Ball State on your radar as they play out their conference schedule.
It's still early in the season, and there's still a lot of football to be played. Be sure to watch how the season unfolds to check out how your favorite team is doing and how they're fairing in terms of the postseason.
About the Writer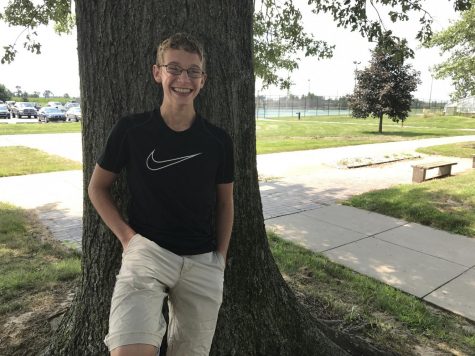 Joe Perry, sports writer
Joe is a junior at Delphi and is in his second year with Parnassus. He plays tennis, cross country, and track, and he is also involved with Bracketology...