Homecoming Week Schedule
Spirit Week Dress-Up Days
Monday – PJ Day
Tuesday – College Day
Wednesday – Stop Light (Oldest Child – Red, Middle Child – Yellow, Youngest Child – Green)
Thursday – Jersey Day
Friday – Black Out
Wednesday, Sept. 18:
Boys' powder-puff volleyball is at 5:45 P.M. in the high school gym. Gym doors open at 5:30.
Directly afterwards is the girls' powder-puff football game at Berto Field.
It costs $1 to get into powder-puff; seniors who bought shirts do not have to pay for admission.
Thursday, Sept. 19:
Career Day will be 8:25 -10:30 a.m.. for all high school students. A wide variety of professionals will come in and elaborate on the duties they perform with their occupation.
Friday, Sept. 20:
Pep rally at 2:30 that will feature the senior boys' volleyball team against the teachers.
Friday is Disaster Day; we will have drills throughout the day.
Homecoming football game is at 7:00 p.m. against Tri-Central.
High school class golf carts will be presented at halftime along with the middle school shopping carts.
Homecoming court and the crowning of Homecoming queen will take place at halftime as well.
Saturday, Sept. 21:
SADD Semi-Formal Dance is 8:00-10:30 p.m. in the DCES gym.
Tickets are $10 each and can be purchased at lunch Wednesday to Friday.
About the Writer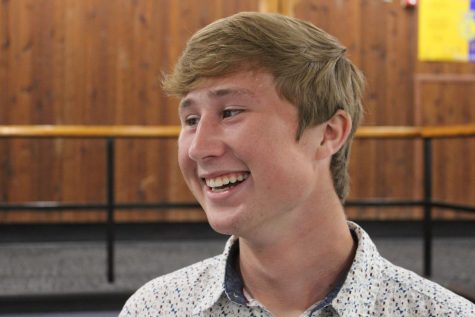 Elijah Hudson, sports writer
Elijah Hudson is a senior who plans on going to Indiana Wesleyan University next fall. He is in his third year on Parnassus staff, where he enjoys writing...