Factors to consider when choosing a college
Hang on for a minute...we're trying to find some more stories you might like.
Small school, big school, in state or out—we all have an important decision when picking a college. This may be one of the hardest decisions you will ever make. With all the unique characteristics that each college has, choosing a college is a tough one. Your choice of college needs to suit you both academically and socially, and you should seriously seek out your best fit. So, what are some qualities to look for in a college?:
Location:
Are you a homebody or do you prefer to be away from home? If you are extremely anxious about leaving your home and family, pick a college close to home. If you want to be away from your family, go ahead and break the chain holding you back. I have often been told that going further away from home is best so that you are not constantly feeling like you need to go home every other weekend.
Major:
Go to a college that has the major and minor you want to study. This may seem simple, but some people don't realize how important this is. Also, if you are not sure what you want to pursue, go undecided. You're most likely going to change your major at least once, so going undecided is most likely your best option.
Student to Faculty Ratio:
Do you prefer small or large classes? If you like the size of classes we have at Delphi, I would recommend attending a small college. If you would rather be "invisible" in the classroom, maybe try going to a more heavily populated college. I would encourage going to a smaller college so you can have better one-on-one conversations with the teacher.
Food:
I believe the second most important thing to look for in a college is food. I'm sure you don't love food as much as I do, but I encourage you to research your desired college's meal plan and cafeteria hours. Find out if there is a food court available on campus for eating after hours. You should also talk to current students at the university and see what they think about campus food and really good restaurants outside of campus. If there is not any good food around you, how are you going to gain the "Freshman-15?"
Cost:
I have not even attended college yet and I am already stressing out over how much I am going to be in debt. Make sure you apply for FAFSA by the deadline. FAFSA is going to help out incredibly when it comes to paying for college. Scholarships will also help cut costs, so make sure you start filling those out as soon as possible. And remember, even though you may incur some debt, research shows that those with a college degree often make twice as much in their lifetime than those without a degree.
There are so many factors that need to be considered when choosing a college. It is one of the most important decisions you will make. Choosing a college that suits you will lead to a greater chance of success and happiness during your college years. These years are going to be some of the best years of your life. Make sure to choose wisely.
About the Writer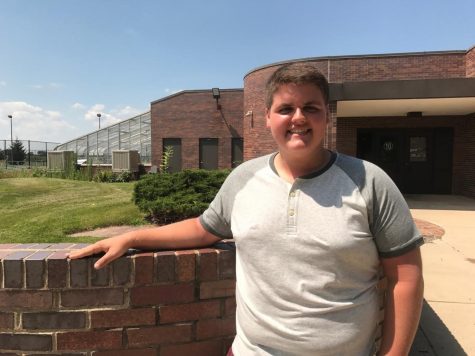 Dacota Shockley, Staff writer
Dacota is a senior at Delphi this year, and this is his first year on the Parnassus staff. He is also involved with Interact, Spanish Club, and Student...