Top Five Best Christmas Movies
Hang on for a minute...we're trying to find some more stories you might like.
With the end of Thanksgiving comes a wave of Christmas related everything. Radio stations blast Mariah Carey's All I Want For Christmas, shopping malls and supermarkets are decked with creative festive displays, and the Christmas spirit slowly sets in. Some people might even find their spirits of the holiday season boosted with fun Hollywood spins on Christmas tales through movies. No matter if you're a fan of sappy Hallmark Classics, or the comedic National Lampoon's Christmas Vacation, you're sure to find yourself stuck in a Christmas wormhole with these top five Christmas movies.
1. Adam Sandler's Eight Crazy Nights: This holiday comedy was recommended by Kevin Zabala. This animated film follows the story of Davey Stone, a 33 year old party animal who runs into trouble with the law. In the spirit of the holidays the judge allows Davey a shot at redemption. He has to spend the holidays performing community service as an assistant referee for a youth basketball league. Davey thinks the challenge will be easy and he'll get off free, until he meets Whitey Duvall, the eccentric head referee.   
2. National Lampoon's Christmas Vacation: The favorite holiday movie of Mr. M. If you're not familiar with this comedic classic then you might have been living under a rock since 1989. As the holidays approach, Clark Griswold envisions the perfect family Christmas, and he pesters his wife and children in as he attempts to put everything in line. However, things go wrong very quickly. When hick cousin Eddie shows up in his camper, things turn upside down completely. I personally give this film a 10/10 and definitely recommend it.
3. White Christmas: The holiday fave of the lovely Ms. Mose, this rom-com has a rating of 77% on Rotten Tomatoes and features singer Bing Crosby. Singers Bob Wallace and Phil Davis join sister act Betty and Judy Haynes to perform a Christmas show in Vermont. They run into Gen. Waverly, the boys' commander in World War II. They learn he is having financial difficulties; his quaint country inn is failing. So what's to do but plan a yuletide miracle.  
4. Home Alone: The holiday favorite of millions of people around the world, Kevin McCallister is mistakenly left behind by his family as they quickly leave the house to head to Paris for Christmas vacation. At first Kevin relishes in the care free fun filled home alone Christmas break, until he has to contend with two would be burglars that threaten his home. During the holiday season you can usually find this film all over I end up watching this film at least once every holiday season.
5. A Christmas Carol: Ms. Lawton is a self-proclaimed Hallmark movie lover, but the classic holiday ghost story is one of her favorite holiday classics no matter what channel it's on. This holiday classic is based off of the tale by Charles Dickens that follows the life of the grouchy and selfish Ebenezer Scrooge. Ebenezer thinks Christmas is all a bunch of humbug, until he is visited by past business partner Jacob Marley along with three other spirits. He soon finds his heart changed by looking through the eyes of the people around him.
The month of December is upon cuddle up with a good buddy, hot chocolate, a big cozy blanket, settle down and get into the spirit of Christmas with these good Christmas classics recommended by both students and staff here at Delphi. Happy holidays and Merry Christmas my doods.
About the Writer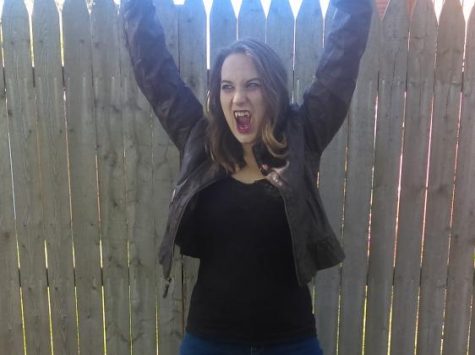 Hannah McCleskey, staff writer/videographer
Hannah is in her first year of Parnassus. She has been involved in French Club and the theatre department for four years. She is passionate about cats,...