The importance of knowing first aid
Hang on for a minute...we're trying to find some more stories you might like.
Have you ever witnessed someone collapsing right next to you? Did the person start seizing? Stop breathing? Pass out? I'm sure a lot of us have experienced being a bystander in something like this and had absolutely no idea what to do. Well, there is something you can do: take a First Aid Training class.
Taking first aid is extremely important. First aid is the initial assistance to helping someone who is experiencing a medical condition. In first aid classes, among other things, you will learn how to do CPR; what to do when someone is seizing, having an allergic reaction, stroke, or heart attack; and what to do when someone has a broken bone or deep or minor cuts.
In the event of an emergency, you will know exactly what to do. This past week, the United States experienced one of its deadliest massacres in history: the Las Vegas shooting at the Jason Aldean concert. Among the crowd stood people who did everything in their power to help those who were injured. Some of these people were first aiders, who helped the injured left in the field after the shooter went down. These people knew what to do in a crazy, unforgettable experience because of their first aid training.
If you are interested in taking first aid classes, there are a variety of facilities where classes are available. If you are a student or teacher wanting to be trained in first aid, talk to Mrs. Kahl. I am completely positive Mrs. Kahl will take time out of her schedule to train you in first aid. If you decide you want to go somewhere different to take first aid classes, you can take these classes in various cities, such as Kokomo, Indianapolis, Fort Wayne, etc.
With this training, you will have the power to save a life. The next time someone has a seizure during class, you can take action instead of being a bystander. You never know when something like this could happen. Please consider the opportunity of taking these classes.
About the Writer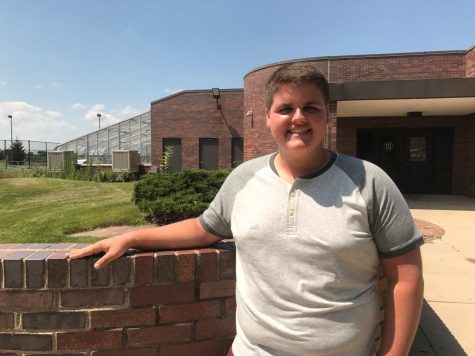 Dacota Shockley, Staff writer
Dacota is a senior at Delphi this year, and this is his first year on the Parnassus staff. He is also involved with Interact, Spanish Club, and Student...