A traveler's guide to 49 states
Feeling inspired to travel? Here are some tips about the states from a girl who has been to most of them. From sunny days, to hail and sand storms, every state is unique and has something memorable to offer. 
Alabama- Besides just the Gulf Shores, this state also has sea turtles and a 19th century Fort. We went and saw NASA's Marshall Space Flight Center which was an amazing experience. They had different scales to show how much you would weigh on different planets and in outer space, which really exploded my little kid brain. (5th grade, 2015)
Alaska- The only state we have yet to go to. My parents are waiting to take us on their 40th anniversary, which is sadly still 15 years away.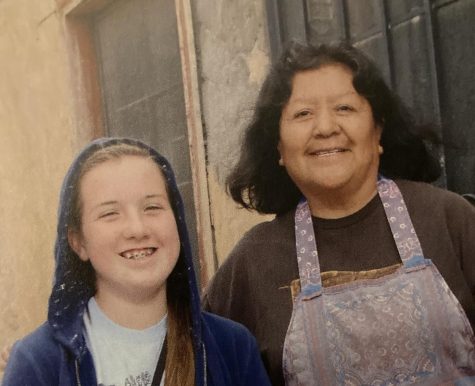 Arizona- I don't even know what to compare the Grand Canyon to to help you understand just how big it actually is. This state is also home to the Pueblo Indian cliff dwellings which are ruins from 1,000 years ago. We also went to Slide Rock State Park which hosted a 70 foot rock water slide. (3rd grade, 2013)
Arkansas- Not much to say about this state, as you could drive for two hours on the highway and not see any signs of civilization. On this car trip we made the mistake of watching the documentary  The Dust Bowl in which almost everyone fell asleep (besides the driver), and broke my rule of only taking naps when I am seriously injured or sick. (5th grade, 2015)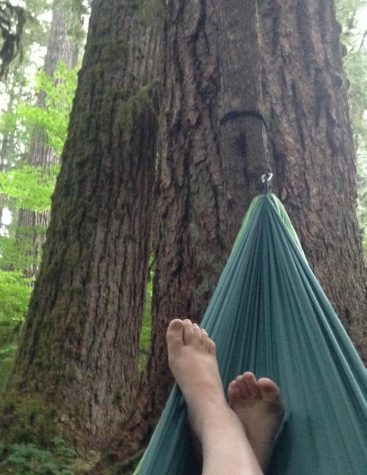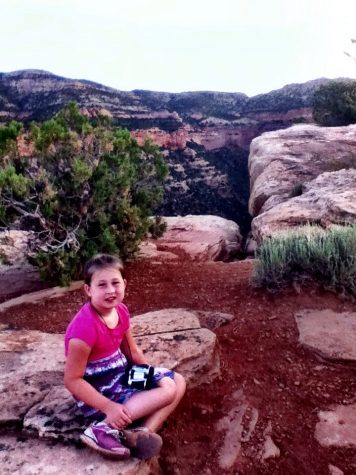 California- Beautiful state with cool beaches, surfer dudes, and amazing fish tacos. They also have the National Redwood Forest Park which has some of the tallest trees on Earth. You can also drive straight for 10 hours in this state which is kinda annoying. (7th grade, 2017)
Colorado- Glenwood Canyon has multiple natural hot springs running through it, and our family took advantage of it. In Saddlehorn Campground, our campsite was right on the edge of a cliff and all night I worried that I would roll over and fall off the cliff face. (3rd grade, 2013)
Connecticut- This state's official food is pizza and apparently my family wanted to partake in state traditions as we ate a lot of pizza on this trip. This state is also where hamburgers were invented, so we also ate a lot of those. (1st grade, 2011)
Delaware- In this state my family rode rented bikes to WWII observation decks in Ft. Miles, which still had artillery and bunkers. Also our camping site was right next to the Delaware River, so we were able to take 10 steps out of our tent and swim in it. (3th grade, 2013)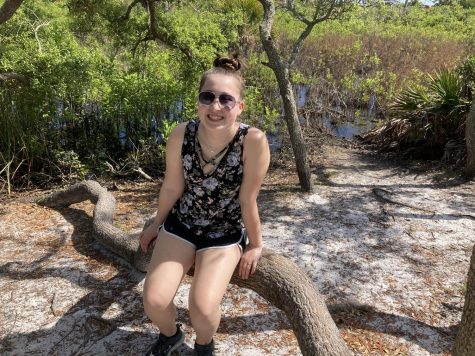 Florida- This is a split state in which some parts are a tourist trap with sunny beaches, and the other side is very rural with alligators and countryside. I was able to bribe my family to go to Universal Orlando Resort, where I drank so much butterbeer I saw everything through rose-colored glasses. Still had no regrets even after the sugar crash. (8th grade, 2018)
Georgia- A picturesque state filled with old parks that hold live Oaks and Spanish Moss trees. It is also home to the Coca Cola Company where we got to watch a 3-D movie and get free pop. (2nd grade, 2012)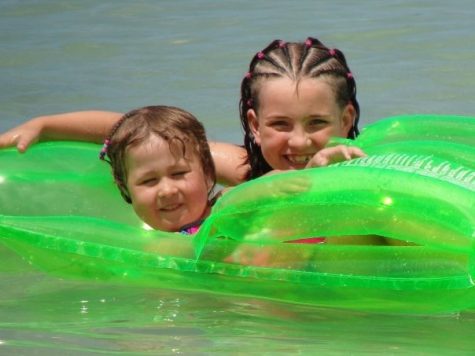 Hawaii- The very first state we travelled to as a family. My grandparents took us for their 40th anniversary. It had beautiful beaches, was where I saw my first double rainbow, and was where I got lost for the very first time. (five years old, 2010)
Idaho- I saw more onion, mustard, and sunflower fields here than potatoes, which I personally thought was weird. It also has a high altitude so you have to change the baking instructions on foods. The only time in my life where the baking instructions on the back of the cake box betrayed me. (7th grade, 2017)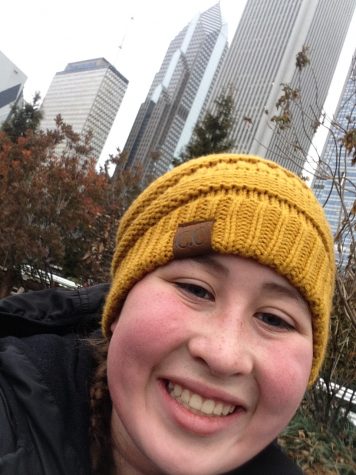 Illinois- Went to the Maggie Daley Park Ice Skating Ribbon and froze as solid as the ice beneath me. Afterwards we went to Giordano's which has some of the best Chicago deep dish pizza that Chicago has to offer. (8th grade, 2018)
Indiana- Born and raised here. Most of y'alls know this state like the back of your hands. It is mostly known for cornfields, pigs, and the Albanese Confectionery candy store. (all my life)
Iowa- This state, in my opinion, is the state most like Indiana being the largest producer of corn in the country. We also visited the Lewis and Clark National History Trail and it was cool walking the same path that they did. (1st grade, 2011)
Kansas- This state is home to the Brown VS. Board of Education Monroe School in Topeka. It is amazing to see how far we have progressed since that trial and time. Kansas also has some killer BBQ, from burnt ends to ribs and brisket, it always hits the spot. (3rd grade, 2013)
Kentucky- Went to the Brown Hotel to eat because the chef there beat Bobby Flay with his signature dish, Kentucky Hot Brown. (an open-faced turkey sandwich with bacon, Mornay sauce, and parmesan cheese that's served hot.) My brother and I both got it and hated it, which was sad as it sounded amazing. We also saw the Lion King on Broadway and it was amazing to see the movie that I loved so much come alive with all of the characters' beautiful quirks. (4th grade, 2014)
Louisiana- Known for New Orleans Mardi Gras, but also killer gumbo, pralines, beignets, and Po-Boys. You haven't lived until you've at least tried one of those with the New Orleans experience of being there with the people, sounds, and scenery. (5th grade, 2015)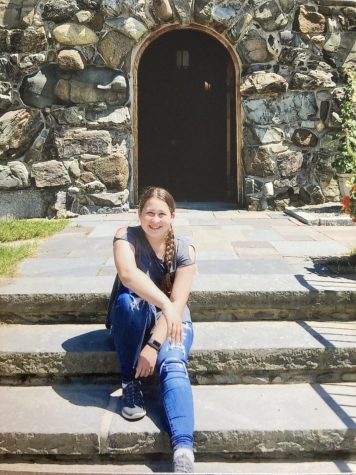 Maine- Home to Acadia National Park, Kennebunkport, yummy lobsters, and the endpoint of the Appalachian Trail. A beautiful place to camp and the people are super nice and friendly. Also has Bar Harbour which is really fun to say in a Boston accent. (5 years old, 2010)
Maryland- Other than being home to the USS Constellation and pre Revolutionary War towns, Maryland is a mostly quiet state. My siblings and I got to ride on a majestic dragon paddle boat, which we quickly named King Larry III. (4th grade, 2014)
Massachusetts- This state also has beautiful old timey homes and is also home of Boston Creme Cakes. One of my favorite books The Secret: A Treasure Hunt had one of its treasures found in this state and it was fun looking around and spotting the clues that helped to find it. (9th grade, 2019)
Michigan- Lake Michigan is huge; you can't see to the other side and it is freezing so you can't tell the difference between it and the ocean. We got to see pretty parks here and I also caught a butterfly, which made little me very proud. (1st grade, 2011)
Minnesota- Swam in Lake Superior, and if I hadn't known any better, I would have thought that I was swimming in the ocean. We saw the Gooseberry Falls State Park, which was basically three tiers of waterfalls right on top of each other. (6th grade, 2016)
Mississippi- As you drive in this state, you can't help but to notice all of the beautiful Magnolia trees. This state also has the Davis Bayous Area Gulf Islands National Seashore where my family took lots of trails. This state is also where Barq's Root Beer, my second favorite type of pop, was invented. (5th grade, 2015)
Missouri- The Gateway Arch National Park is one of the biggest things to see in this state. Not only is it the tallest accessible building in Missouri, it is also the world's tallest arch at 630 feet. Just for comparison: that is taller than the Statue of Liberty by almost double and that is enormous for a little kid. (3rd grade, 2013)
No matter what crazy experiences we had in some states, my family and I would go back to all of them in a heartbeat. From National Parks to the friendly Park Rangers and people, every state has its quirks, and I can't wait to rediscover them.