Camp Tecumseh River Village rebuild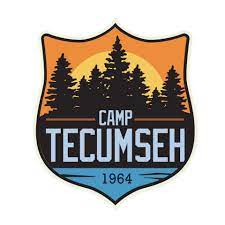 Camp Tecumseh is expanding their facilities. After realizing in 2019 that their visions and plans for the camp had changed, they decided to relocate the flagpole, make mini farm improvements, realign the main loop, build a brand new dining hall, update the River Lodge building, and build seasonal and support staff housing. According to Camp Tecumseh's website, they have already built and finished two new cabins that have already been used for a  summer season of camp kids. With their new vision in mind, and with the dining hall project having been started on July 7, 2021, Camp T is excited for the new campers, and the returning ones, that will soon fill the halls of the new kitchen and buildings.
At the center of all of the current building projects is the new River Lodge building.  The lodge will have three dining rooms for five hundred guests, conference rooms, a library, a fellowship room, and a Trading Post. It has all of this and a covered wrap-around porch, multiple games like carpet ball, and a stage where kids will be able to dance, do skits, and/or sing. Altogether they hope that this will provide kids with the space they need to make new friends, grow and develop, and have an amazing time at camp.
The old River Village had  been used for 97 years and was severely overrun and needed rebuilt. Dave Williams, the Campaign Chairman for Tecumseh, decided that this needed to change and started a campaign to be able to begin building a new facility. Because of this, Camp Tecumseh started a campaign goal to fundraise $10 million to renovate the River Lodge. So far they have raised $8.6 million due to help from people like Dave Williams. They are still fundraising to be able to complete their goal and to fully execute their vision. In 2019, Dave Williams said, "Our goal is simple. Let's better serve the more than 36,000 guests who come to Camp Tecumseh every year. I can say that camp Tecumseh has the best family of supporters we could ask for."
The groundbreaking for the lodge was open to the public and featured songs from some of the campers. The kids, counselors, and staff alike took up shovels for the ceremonial groundbreaking. The March 23, 2019 kickoff event announced that Camp Tecumseh would soon be renovating. It was a moment that had been long anticipated. The staff were finally able to see their plan come alive and be more than just a dream. 
Along with the lodge, Camp T has built two new duplex cabins. They are already open to the public and each sleep up to 15 people with memory foam mattresses. They also have tons of space for activities like wrestling, game time, devotions before bed, art decorations for the bunk, and whatever other things that the kids think of. Whether it be quiet time or game time, this space will be greatly utilized by campers. 
From just an idea that started in 2019, Camp Tecumseh has put those plans into action and will be providing state-of-the-art new facilities for campers and adults alike to play, live, meet, and worship. 
For more information, visit the website: https://www.camptecumseh.org/give/campaign-for-tecumseh/