Winter sports preview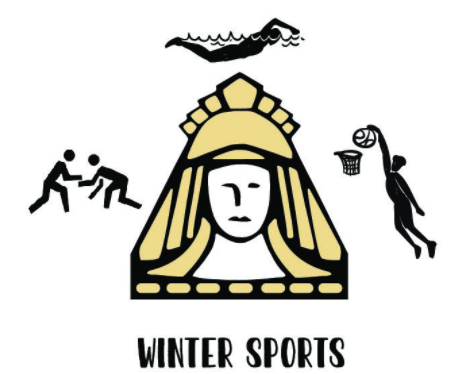 Boys Basketball
The Delphi boys basketball team is led by seniors Cade Nelson, Ty Ellison, Brock Burton, and first year player Cole Long. The team is coming off of a lackluster 3-20 season. Head coach Mr. Austin Cowley is working hard with his team in the preseason in hopes to improve from last year's performance.
Girls Basketball
The Lady Oracle basketball team has started off the year with a strong 2-2 record. Led by sole senior, Evann Royal, the team is working to improve from last year's 9-13 record. A fresh perspective is brought to the team this year by new head coach Mr. Tod Windlan. Mr. Windlan is looking to further the team this year on and off the court and hopes that the players are ready to meet his high goals.
Girls Swimming
The girls swim team is coming off of an impressive year and hoping to keep the momentum going. After winning the Hoosier Heartland Conference meet for the first time in over thirty years, and breaking two records, the Oracles girls swim team is looking to continue this upwards trend. Led by senior Abby O'Neil, one of the three returning swimmers from last year's record setting medley relay team along with junior Eydie Brustle and sophomore Emma Titus, the team lost only one member to graduation but has gained several this year. Look forward to hearing many good things from this strong team this year.
Boys Swimming
The boys swim team is coming off of an impressive performance last year as well. The team was third in sectionals, had a winning record, and won both the Rensselaer Relays and the Delphi Invitational. The team is led by four strong senior swimmers in Dakota Titus, Maguire Thompson, Cooper Cross, and Elliott Kelly. The one problem that the team will face throughout this season is numbers. From twelve swimmers last year, the boys team is now down to only eight.
Wrestling
The Oracle wrestling team begins its season Nov. 19 with the Mike Atwood Memorial Invitational. One concern for the team will be filling all of the weight classes. The team does have girl wrestlers this year, but none of them will be participating in IHSAA's first ever girls only wrestling schedule. Despite not having any seniors this year, first year head coach Mr. Shane Evans believes his wrestlers will perform well this season.