Winter sports preview
Boys' Basketball
The boys' basketball team is coming off of their first winning season under Coach McCammon's second stint at Delphi. While the two leading scorers from last year graduated, the depth of the team will make up for their loss. Sharpshooter Jordan Roth will look to lead the team from a scoring perspective as he is in the midst of his junior year. Not only is the varsity team set up for success, but the junior varsity team will look to make some noise this season, as well. The Oracles have a great chance to pick up some hardware whether it is from the Hoosier Heartland conference, hosting the Indiana Kitchen Classic, or a sectional at Winamac. 
Girls' Basketball
After finishing 12-10 last season, the Lady Oracles are returning an experienced starting five as they head into Coach Rainey Jones' fifth year at Delphi. With senior guards Lillie Smith, Jordyn Gasser, and Addi Yerkes, as well as junior Haley Nelson's ability to make plays in the paint, the girls are in good position to have yet another successful year. After losing to Central Catholic in the second round of sectionals last year, the girls have their eyes on their second sectional championship in four years.
Wrestling
This season is the first with new coach Luke Schmitt, after longtime wrestling coach Mike Atwood moved on to North Newton. Last year, they won the Winamac Super Eight, and two wrestlers were able to advance to regionals. One of those wrestlers was senior Andy Mendoza, who is primed for an even further run this year. He and a senior group of three other guys will be the catalyst for the team as they grind their way through the season. 
Swimming
In their third year under Coach Fred Schorm, the swim team is getting a much-needed boost from the freshman class, some of whom shattered middle school records in prior years. Though the boys' team is returning the majority of their team, the new group of freshmen will be essential to boosting numbers and allowing event specialization. Seniors Michael O'Neil and Jordan Ladd will be returning for their fourth year and will look to guide the young team throughout their difficult schedule. For the girls, senior Courtney Snider and junior Maddie Adams will head up a unit that has already suffered multiple injuries before the season even started. Between infections, chlorine burns, and two box-jump mishaps, the girls have been fighting more than just fatigue while prepping for the year. Nevertheless, the team's freshman boost came in the form of Abby O'Neil, whose many middle school records should portend success this season too. The swim team's first meet is Monday, Nov. 25 at home.
About the Writers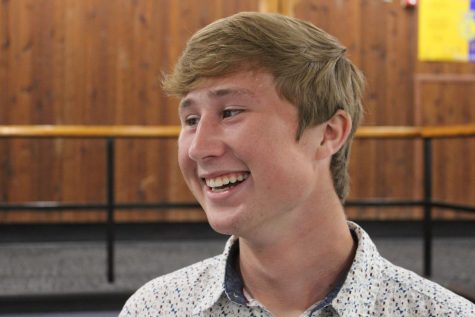 Elijah Hudson, sports writer
Elijah Hudson is a senior who plans on going to Indiana Wesleyan University next fall. He is in his third year on Parnassus staff, where he enjoys writing...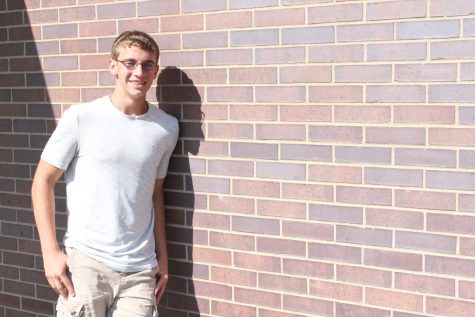 Joe Perry, editor/sports writer
Joe is a senior at Delphi and is in his third year with Parnassus. He plays tennis, cross country, and track, and he is also involved with Bracketology...