No school on Halloween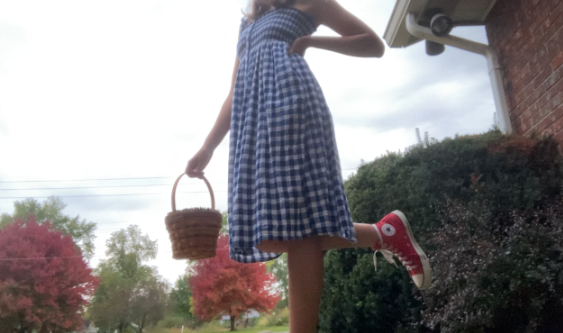 While school is very important and something all young people should attend regularly, it is only human to crave days off of school. With the nine weeks wrapped up and Fall Break just around the corner, I found myself thinking about the days we don't have to go to school.  For instance, why are we only off for certain national holidays? 
We get Labor Day, Fall Break, Thanksgiving, Christmas, Winter Break, and Spring Break off from school, and only some of them are national holidays. Why don't we get Veterans Day, Valentine's Day, or even Halloween off from school?  I for one wholeheartedly believe that Halloween should be a day off of school.
Many teachers find Halloween to be a hard day to keep students focused, and when allowed a spirit day to dress up it makes it even harder to focus. How many students are truly focused on school when dressed in costume? Also when we do get spirit days because of school rules we are restricted in what we can and can't wear. Most of the time people can't even wear their full costumes or they can't wear their actual costumes because of the dress code. Plus nobody wants to dress up in a setting like high school where they will just get made fun of for one thing or another.
Furthermore, a very practical reason to cancel school on Halloween is so that we can actually celebrate the holiday on the day it is meant to be celebrated. Who wants to trick or treat the Saturday before or after Halloween because Halloween is on a Wednesday. If everyone has Halloween off, we can trick or treat on Halloween. Treating the day like normal just to celebrate it 3 days later makes no sense.
Most students stay up late normally, but on Halloween many people stay up extra late to trick or treat in the dark, and they spend the rest of the night eating candy. In response, schools should cancel the day after Halloween as well, that way students can sleep in, get the proper amount of sleep, and have a recovery day from all that candy. Furthermore, if we have the next day off,  we can celebrate the Day of the Dead, instead of just Halloween, embracing another culture as well. 
Since it is doubtful that we will ever get Halloween as a day off of school, I have a recommendation. Fall Break could be pushed back to coincide with Halloween so that we always have that day off. It is just a difference of two weeks. 
Halloween is a fun holiday for people of all ages and everyone should get a chance to fully celebrate on Halloween without having to worry about going to school that day.