Covid-19 the person
He closes your favorite restaurants, he closes schools, he even closes all the public places and buildings. He leaves you with nowhere to go, but home. When you need to go to the grocery store, guess who is there? Covid-19 — and he is stealing ALL of the toilet paper. He grabs arm loads and stuffs them into his cart, jumping up and down to make them fit. Those poor rolls will never be seen again. Not in my lifetime at least. He doesn't stop there though he keeps going. He starts loading his cart full of milk, eggs, and bread. Now what can I have for breakfast? Looks like whatever I can find in the back of my cupboards. 
Now I must spend my days at home sitting, watching, and waiting for the world to open its arms up to everyone else. He makes all children stay at home and do E-learning. No more socializing, no more sports, clubs, or even going to hang out with your friends. 
But we have to figure out some way to rid ourselves of the man known as Covid-19. So what do we do? We do as is suggested and stay inside. Stay away from others and large crowds. And we wait — wait until the thief among us no longer needs our goods or our time. At this point we hope he will leave — leave and never be heard from again.
In the meantime, because of the thief known as Covid-19, we can take up new hobbies, read new books, learn something new on the daily, binge watch that show we've always been wanting to watch, and we're definitely getting some killer memes out of all of this. We can get close to our families like we never have been able to do before. We have the ability to do what we like with our time, all the time. Now, when will we get the chance to do this again?
About the Writer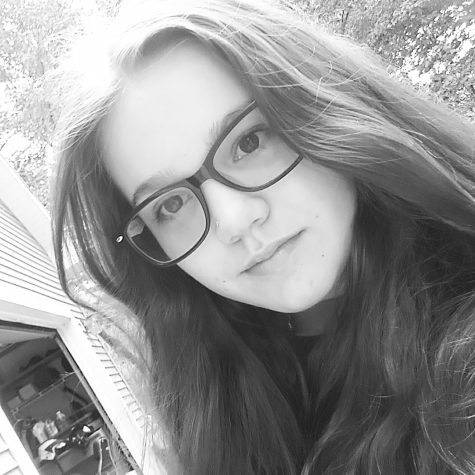 Ava Charnley, staff writer
Ava is a junior at Delphi Community High School and is in her second year of Parnassus. She is a member of the tennis and golf team, as well as the DCHS...