DCHS students showcased in 4th annual This I Believe event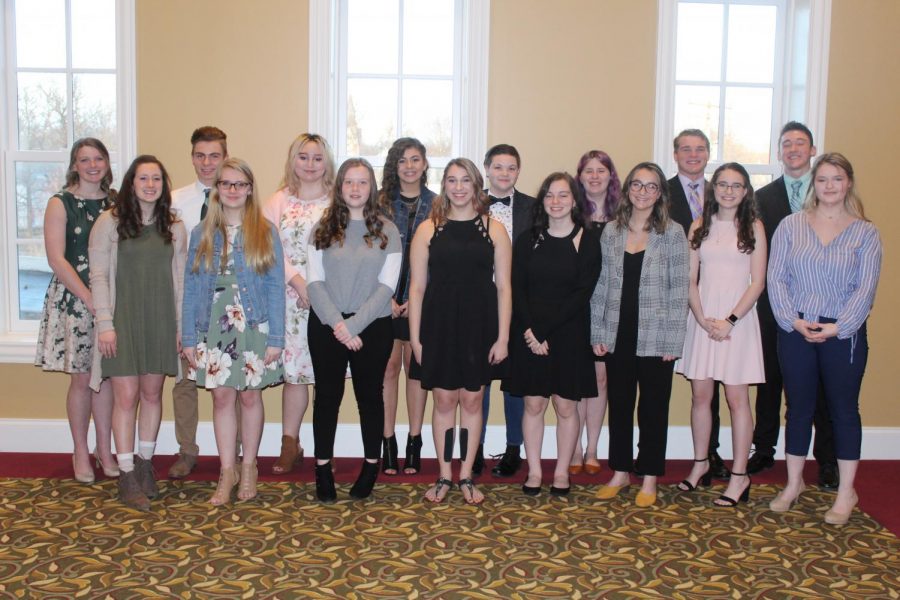 On Thursday, March 5, 2020, more than 200 members of the community gathered at the Delphi Opera House for the fourth annual This I Believe event. At the event, the sixteen This I Believe contest winners shared their essays. 
In early February, every student in DCHS wrote a This I Believe essay. Later in the month, four students were chosen from each class to present their stories to the community. They then practiced their speeches with speech teacher Mr. Mroczkiewicz for several weeks. These brave finalists read their stories at the This I Believe event. One winner, sophomore Joselynn Redmon, stated, "It was really inspiring. I was really humbled to be a part of a group of people who knew so much pain and were comfortable speaking about it. It was a great experience." 
Three other groups of students performed throughout the evening as well. Between the freshman and sophomore speeches, juniors Jessica Powlen, Hannah Sherinian, and Katlyn Sherinian performed "Mirror, Mirror," a spoken word poem expressing their belief of female empowerment and society's idea of beauty. Between the sophomore and junior class speeches, a clarinet trio consisting of senior Aden Sinks, junior Tyler Folmar, and sophomore Sarah Howard played the song "Puttin' on the Ritz" by Irving Berlin. Another junior, Arika Gibson, showed a This I Believe video that she produced expressing her belief that teens should use their voices and adults should listen.  
After the event, those who attended were invited to stay for a reception, where cookies and punch were provided and served by Mrs. Nethercutt's Advanced Culinary Arts class. At the reception, community members were able to speak to and congratulate the winners. David Beale, a substitute teacher, stated, "I had no idea how smart some of these kids were. They have so much talent." 
"I can't believe that some of these stories belong to people my age," stated sophomore Abigail Burns. Subjects ranged from losing loved ones to near death experiences to fighting for equality. DCHS alumni Kate Layman stated, "I'm just really inspired. I'm impressed with the intelligence and courage these young people possess. I'm a 2016 graduate and I would not have had the courage to do this." 
This I Believe started as a radio show in the 1950s. Its main goal was not to persuade, but to teach people to respect the beliefs of others. DCHS started doing the This I Believe contest in 2017, and they do not plan to stop doing it anytime soon. Former DCHS nurse Joy Atkinson, speaking for the Delphi Community Schools Education Foundation, said, "We are very pleased to be able to support this program. I've been to every one of them and I'm continually amazed at what these kids are able to create." 
ESSAY FINALISTS
SENIORS
1 – Bryant Mays
2 – Michael O'Neil
3 – Michelle Stankard
4 – Ensley Circle
JUNIORS
1 – Cynthia Rossi
2 – Tyler Folmar
3 – Alyssa Bruner
4 – Katlyn Sherinian
SOPHOMORES
1 – Joselynn Redmon
2 – Kassidy Langston
3 – Kiley Haygood
4 – Ariana Roman
FRESHMEN
1 – Abigail O'Neil
2 – Maguire Thompson
3 – Reagan Gleason
4 – Emily Mears
About the Writer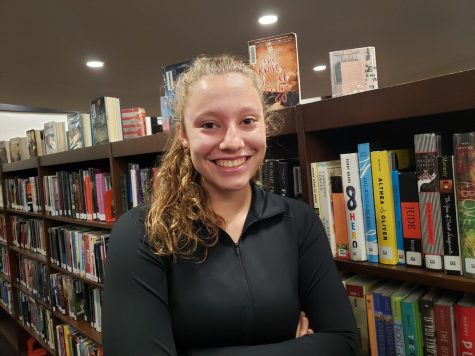 Elyse Perry, editor
Elyse is a junior at Delphi and is in her second year of Parnassus. She is involved in golf, poms, and tennis, as well as French club, Quiz Bowl, and Academic...