Let's pause and buy a goat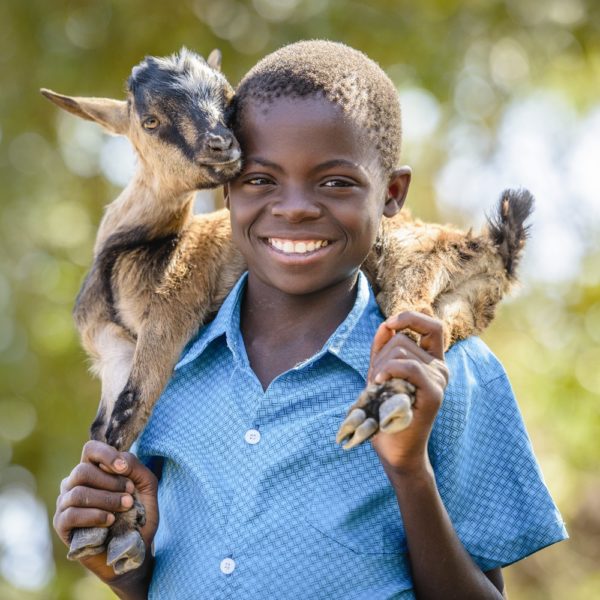 In this time of bustling around in comfy parkas from store to store, it is easy to forget about anyone besides yourself. We all fall victim to the excitement of lights, music, and presents during the month of December, but let's hit pause for a moment and remember everything else. Did you notice a fellow student shivering on the walk into school or the cries for volunteers from the food pantry? This holiday season shift the focus towards something that will change not only someone's life, but also your own.
Our world is so connected that these are only a few of the possibilities you could pursue this Christmas. An amazing opportunity my siblings and I tested is to give chickens or other animals to struggling countries through World Vision. For Christmas, instead of settling for an iTunes card, we chose an animal we wanted a family to get. World Vision has donation options from $25 dollars and up, not only for animals, but also to train the receiving families in how to use their animal to make profit. For example, they would teach families to sell chicken eggs instead of eating them all. Something like that may seem simple but isn't as obvious to other cultures. More locally, Carroll County has three different food pantries that accept donations and volunteers: one is in Delphi, and the other two have Flora addresses.
There are so many opportunities to give this time of year. Whether it is giving your time to hand out food at the food pantry or providing an animal and experience to a family in another country, you can pause to make a change.
If you would like to donate a goat, my personal favorite, click here for the link. (There are also several other options on the link, I just really like goats.)