Shout-out: The ideal spring break
As spring break draws closer, the fascination about getting away from the places that you are always near becomes stronger. You hear your friends talking about where they are going to go. As I listen, it tends to make me fantasize about my dream spring break: a book in hand, and me laying in the hot sand. Because I know that I have started to daydream about my spring break, I wondered what others' daydreams may look like. Here is what ideal spring break daydreams look like for some of our students at DCHS. 
Jacob Hoss (12th) – "Going to Florida with Taylor to go wild boar hunting and open sea fishing." 
Ella Hudson (9th) – "Go back to Florida and visit The Wizarding World of Harry Potter in Orlando. I made some crazy fun memories like getting a sugar high off the candy, and a migraine off of too much butterbeer. Oh, and you can't forget about hexing people in Diagon Alley." 
Ensley Circle (12th) – Well . . . I'm the type of person who either likes to go out, or stay in. So I would either go out all night—all night somewhere up north where it's colder with my friends, or stay in and watch a movie." 
Conner Riley (10th) – "I want an all expenses paid trip to beautiful Acapulco (a beach resort town in Mexico, aka somewhere hot). I just want to go somewhere sunny, somewhere wet, somewhere nice, and somewhere I can sweat my butt off."
Gabby Bruestle (10th) – "My ideal break would be spent on the beach on the ocean, with my family (sister, mom, dad, hopefully the older two siblings), just messing around, jumping in waves and stuff." 
Kyler Friend (11th) – "As for an ideal spring break, I want to be able to see something that will take my breath away. The weather has to be nice. When I mean nice, I mean somewhere along the lines of 70-80 degree weather. I am usually open to going places that I have never been to before. Places like Philadelphia or New York would be ideal. I would go anywhere . . . just not here."
About the Writer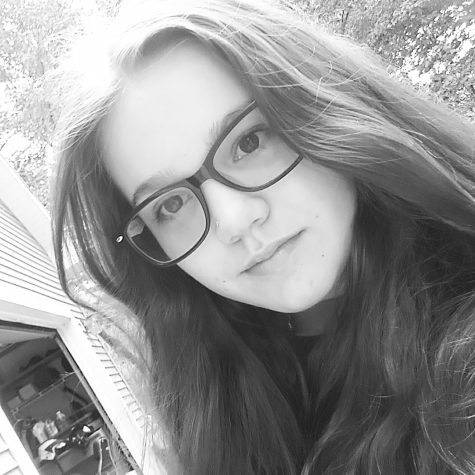 Ava Charnley, staff writer
Ava is a junior at Delphi Community High School and is in her second year of Parnassus. She is a member of the tennis and golf team, as well as the DCHS...