Update on Purdue and IU basketball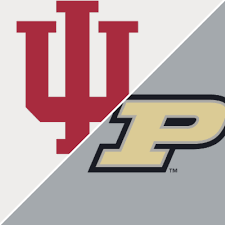 As we move into the end of February, the NCAA college basketball tournament looms ahead, and few questions are more important than those about the local favorites. For those sports fans living in and around Delphi, all eyes are on Purdue University and Indiana University.
As a high ranking team all year, Purdue has drawn national attention with their impressive 24-6 record. They sit at third in the Big Ten Conference with a 13-6 conference record one game behind Illinois. Currently ranked eighth in the nation, Purdue is primed to earn a high seeding in the annual March Madness tournament and is expected to go far.
For the other half of sports fans, the 18-10 season for IU has been a more subdued ride. With a season highlight beating Purdue by three, 68-65 on Jan 20, the Hoosiers do have hope of playing with the big dogs in March. Sitting in 9th in the conference and with two conference games to go, IU is hoping to improve upon their current 9-9 conference record.
The two teams face each other in their final game of the season on Saturday, March 5 at Mackey Arena. With the Boilers out for vengeance, and the Hoosiers riding a rivalry win earlier in the season, the game is a sure watch for fans of both teams.
As for where these teams may find themselves in the tournament, Delphi Bracketology, a national leader in bracketology, has Purdue currently sitting as a two seed, and IU as an 11 seed. For updates on this you can check out the latest bracket at https://delphibracketology.com/bracketology.