Winter Sports Preview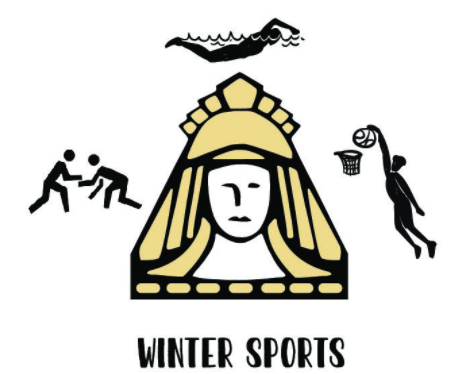 Boys basketball
After last year's record of 3-16 the Oracle boys basketball team looks to bounce back and play better than ever this season. This year's team looks much different from years past as well. This year's team will feature two underclassmen, sophomore Chase Almenger and freshman Walker Jones, and only three seniors: Kalvin Jones, Ashton Yerkes, and Josh Lank. Don't let that fool you, Oracle fans, this year's young team is much different mentally and physically than last year's, so expect big things. Senior Kalvin Jones has a positive outlook: "As long as we work as hard as we can, I think we will do well this season." The Oracles first game is away on Tuesday Nov. 23 at Clinton Central. Make sure you show your support and GO ORACLES!
Girls basketball
After a 3-12 performance last year, the girls basketball team is looking to make a big turn-around this year. With new head coach Matt Crawford, the team has jumped off to an impressive 2-1 start, with wins over Rossville and West Central. The Oracles are led by seniors Kaitlyn Miller and Libbie Smith, along with potential impact players in junior Evann Royal, sophomore Lacey Pickering, and freshman Jenna Roth. Senior leader, Libbie Smith, said, "This team is putting in a lot of effort, energy, and enthusiasm. We feel optimistic about the season."  With a new coach and a fresh start, this Lady Oracle team is going to be one to watch out for. "This team comes out hyped at the start of every game. We set goals for each game which is a motivator. This group will work hard to improve and succeed," said Libbie.
Wrestling
The wrestling team and head coach Luke Schmit, is looking to add another chapter to Delphi's storied history in the sport this year. Led by seniors Connor Roberson, Bailey Rucker, and Kooper Kinsler, the team is looking forward to another successful year. First year wrestler Connor Roberson commented, "There's a large amount of success that is bound to happen this year." Some of the wrestlers that you will want to be sure to watch include senior Kooper Kinsler, senior Bailey Rucker, sophomore Javon Frost, and sophomore Brandon Terrell. "I definitely think our team has potential this year. Everyone I see at practice seems to give almost 100% effort at all times no matter what the coaches ask us to do," said Connor.
Girls swim
The girls swim program is looking the healthiest it has in several years. With an incredible 17 swimmers, the team is looking to enjoy filling events this year, and hopefully earn several wins. After several years of low numbers, the team is happy to have gained eight swimmers, while only graduating one last year. Led this year by seniors Sarah Howard and Grace O'Neil along with junior Abby O'Neil, the team is hopeful as they look ahead to the upcoming season. Coach Fred Schorm is looking to push the girls to their limits in practice and start setting personal bests at their first meet. Last year's quarantine took the girls out of the pool and forced them to miss sectionals, but this season, with more swimmers than they've had in years and several powerhouse swimmers to lead, the girls swim team is set up to have a very successful year.
Boys swim
The boys swim team is hoping to have a strong season this year with a powerhouse core of upperclassmen, along with several underclassmen who add to the team. The team is led by seniors Collin Dulin, Sam Beighler, and Elijah Ladd. After getting quarantined last year only a few weeks before sectionals and still having a solid performance, the team is looking to attempt to push swimmers onto the podium and hopefully advance to state. With several middle school record holders, including juniors Maguire Thompson, Dakota Titus, and Cooper Cross, the athletes are hoping to combine forces to add their names to the high school record board as well. You won't want to miss any meets this season, including the home season opener Nov. 22 against Lafayette Jeff.