Delphi to host three sectionals to end the school year
Delphi's athletic department has a busy schedule ahead of them as they prepare to host three different sectionals.  The school will be hosting one winter sectional, boys basketball, and two spring sectionals, softball and baseball.  Athletic director Kevin Sims is excited to have these opportunities. "I attempt to host as many IHSAA sectional tournaments as possible," said Sims.
The boys basketball tournament will take place from March 2 through March 6, with the draw being Feb. 21 at 7 p.m.  The tournament teams consist of Delphi, Lewis Cass,  Winamac, Rensselaer, North Newton, and Rochester.  The worry of COVID has been taken into account, "Basketball may be an issue due to COVID-19 restrictions and quarantines," SIms said.  As the dates approach and the team prepares, time will tell what becomes of the sectional.
The softball sectional tournament will occur the week of May 24, with teams competing including Delphi, Southmont, Western Boone, Clinton Prairie, and Seeger.  The draw will take place May 2 at p.m.  Due to how much can change leading up to these dates, a backup plan has not been constructed yet. The team has started practicing, and with their season beginning in a few weeks, not having a season last year will be a reminder to stay wary as we approach the tournament.
Delphi's baseball sectional will have its draw on May 2 as well, taking place at 7 p.m..  The tournament will play out from May 25 – 31.  Teams competing are Delphi, Central Catholic, Clinton Prairie, Fountain Central, Seeger, and Western Boone.  Similar to softball, a COVID plan has not been created at the moment, but considerations will be made as it approaches.
The end of the school year will be hectic as Delphi prepares to host multiple sectional tournaments.  With the progression of vaccines and Carroll County moving back into the orange after a long few weeks in the red, there is hope for more spectators to be allowed at these upcoming events.  Sims commented, "If we move back to red, it will be very difficult. . . . hopefully it gets better or stays the same."
About the Writer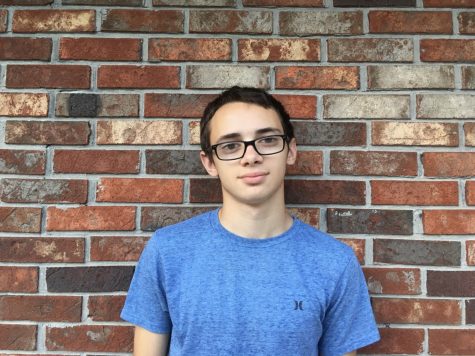 Elliott Kelly, staff writer
Elliott Kelly is a sophomore at Delphi and is joining Parnassus for his first year.  He actively participates in Soccer, Swimming, SADD, and the Delphi...