DCHS student perseveres through diagnosis
There he lies, a port in his chest, medicine pumping into his body through a tube. The medicine enters a vein in his heart which then circulates it throughout his body. The toxic drugs have a sickening smell and a nauseating taste, something he has to sit through for two hours. This process is the new normal for DCHS sophomore Alex Milburg, who travels to Riley Children's Hospital every two weeks for chemotherapy. 
Last fall, Alex was helping his aunt move out of her house. When he attempted to pick up heavy objects, however, something didn't feel right. Alex carried on as if nothing had happened. The following Wednesday he had a routine sports physical scheduled in order to be eligible to play basketball in the winter. During the examination, the doctors were concerned with what they saw. They referred him to Indiana University Health Arnett for further evaluation, which in turn, sent him to Riley that same night. There, a CT scan was taken, revealing what Alex could not see: a large tumor consuming the entire right side of his torso.
Alex was diagnosed with Ewing sarcoma. Ewing sarcoma is an extremely rare type of cancer that affects bones; less than 1,000 people are diagnosed with it in the United States each year. It is most often found as a tumor on the ribs, legs, and spine. Not only was the tumor ever present, but it had pushed his heart to the far left side of his body. Alex took in all the news, rather shocked; but a couple of days later, as he lay in his hospital bed, he broke down crying. 
Since being diagnosed in October 2019, Alex often is short of breath, feels weak in his legs, and has low energy. However, to look at him and talk to him, you would never know. He is facing his situation with a positive attitude, and he is embracing some unique opportunities that he has had as a result. For instance, earlier this school year, he was able to attend a Purdue football practice and meet the team. He also was able to go to the IU vs Purdue football game,  and he received game-worn gloves from some of the players. Later this month, Alex is going to see a Jeff Dunham show. He has always loved Jeff Dunham, so his mom bought tickets for them to watch him perform live down in Indianapolis in a couple of weeks. Despite these distractions, though, the effects of the disease remain a constant struggle.
For Alex, the hardest thing about his diagnosis is not the cancer itself, but realizing that he may never be able to play football again, or join the military like he once dreamed of doing. Still, through all of this, Alex has remained emotionally strong, undeterred by his physical difficulties, and his outlook on life is inspiring. Alex isn't letting Ewing sarcoma narrate his story, when it could have been easy to submit to it. "Appreciate every little thing," Alex said, "especially family. Don't sit around and worry about all the negative things, instead, focus on the positive." 
If you would like to help Alex and his family with medical costs, please visit his GoFundMe page HERE.
About the Writers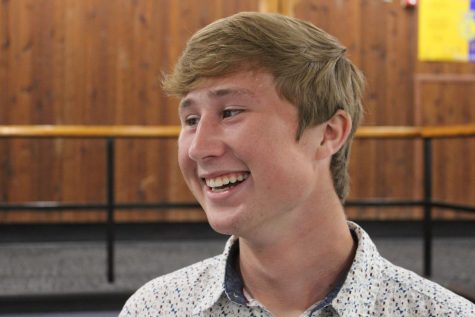 Elijah Hudson, sports writer
Elijah Hudson is a senior who plans on going to Indiana Wesleyan University next fall. He is in his third year on Parnassus staff, where he enjoys writing...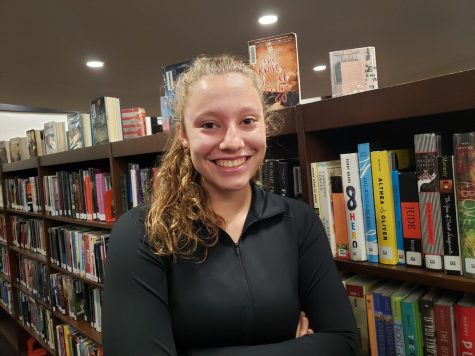 Elyse Perry, editor
Elyse is a senior at Delphi and is in her third year of Parnassus. She is involved in golf, poms, and tennis, as well as Student Council, InterAct, Quiz...