Which Pop-Tart flavor is the best?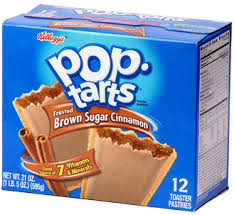 Today is the day where we ask the age old question for breakfast aficionados everywhere: which flavor Pop-Tart is truly the best? Created in 1964 by Kellogg, this sugary "baked good" is a staple in most American households. When they were first created, there were only four flavors: concord grape, dutch-apple, raspberry, and brown sugar-cinnamon. Now ranging to over 30 flavors, this brand has definitely made its mark as one of the main go-to breakfast foods in the nation. Here's my list of the top five Pop-Tart flavors, in reverse order.
Brown Sugar Cinnamon

– A staple in Pop-Tart history, this flavor will forever be a fan favorite. I used to dislike it vehemently, but the flavors have grown on me. It tastes like biting into a giant cinnamon roll from Stone House, with a lot less of the hassle. There are many variations of this flavor, but the original one holds a special place in all of our hearts.
Hot Fudge Sundae –

Giving us serious dessert vibes, this Pop-Tart plays to the palate weakness of every adolescent out there: ice cream. Dessert for dinner can never be wrong, and if it is I definintely don't want to be right. The chocolate-graham crust gives the perfect combination to this creamy flavor, and it makes us want to go back for more every time. Whether it's an early morning pick-me-up or a late night snack, this flavor just can't go wrong. 
Chocolate Chip –

A much better version of the chocolate fudge flavor, this one incorporates the sweetness of chocolate with the nice crust flavor so we don't get a chocolate overload. The appeal is simple: it tastes like a cookie. Who wouldn't want to eat a cookie for breakfast, especially when mom approves?
Strawberry

– Ah, a classic flavor. This fruity-packed treat takes me back to the days of my youth, when I fought my sister over the last package week after week. Even though this flavor is one of the oldest, the simplicity can't be beat by the garish new flavors packing the shelves. The combination of not-too-sweet filling and yummy icing makes this a hard  Pop-Tart to beat.
S'mores –

Here's the thing: with marshmallows, chocolate, and crust, what can go wrong? When you pop it in the toaster, the smells you get are synonymous to a campfire in the middle of summer, as you skewer a marshmallow and place it in the fire. You cannot stop the inevitable nostalgia that this Pop-Tart flavor brings back, which is why its rightful place is the number one spot!
 Pop-Tarts are so bad for our bodies, but so good for our happiness meters. Whether you're a cinnamon, fruity, or chocolaty Pop-Tart lover, we can all agree: these convenient breakfast foods have been there for us when we've had nowhere else to turn. Time and time again, they are the foods that invoke our best childhood memories and are our diet's worst enemy. Don't agree with our list? Let us know below which Pop-Tart flavor you think should've made the cut!
About the Writer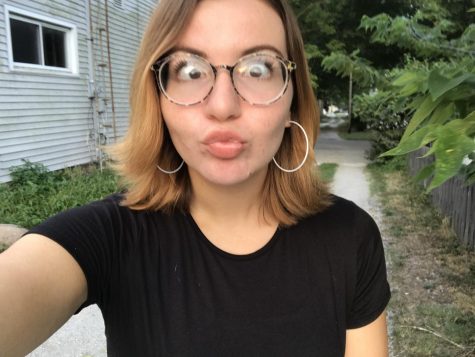 Elizabeth Walker, staff writer
Elizabeth is excited to be a returning for her second year of Parnassus. She is a senior at Delphi Community High School. She loves walking her dogs, watching...