Beyond the football game: a review of the Super Bowl commercials and halftime show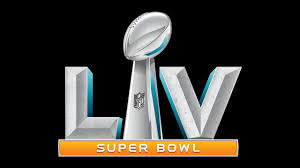 Every year, on the first Sunday of February, most Americans are glued to their TV for the biggest football event of the year: the Super Bowl. People throw parties, eat lots of food, and root for their favorite team to win. However, the things that make Super Bowls especially memorable are the commercials and the halftime show. Without further ado, here is a review of the 2021 Super Bowl commercials and halftime show. 
The Commercials
This year, the commercials took a different turn than normal. Instead of the onslaught of mildly funny commercials, we were given many different styles of commercials; there were even a few film trailers. 
Rocket Mortgage: I enjoyed these commercials. They took the idea of "pretty sure" versus "certain" and just ran with it. The idea was very clever. Not only that, but they cast Liza Koshy and that made my day. 
Stephen Colbert's Late Late Show: This commercial was actually horrendous. If there is one thing you definitely don't want to see and hear, it is Stephen Colbert eating a chicken wing very loudy and then dipping a football in ranch. Whoever came up with this stunt needs help. 
Cheetos: I enjoyed most of this commercial. The thought behind it was great. The inclusion of Shaggy saying "That's the first time that ever worked" was amusing given the real song lyrics too. Though we didn't need to hear Ashton Kutcher singing, the commercial made me laugh.
Hellman's: This commercial was a failure. There was so much buildup to it in the weeks leading up to the Super Bowl, then it was just boring. Over the past couple of weeks, there have been many commercials with countdowns, Amy Schumer, and mayonnaise, and that was all their marketing department could come up with?
Amazon Alexa: This one was definitely uncomfortable, but it was also a little amusing. It was very weird sitting on my couch with my mom watching that commercial of Michael B. Jordan as Amazon Alexa. The idea was interesting, but exceedingly odd. 
State Farm: Though a bit confusing at first, this commercial was funny when rewatching it. The subtle joke by Aaron Rogers about Paul Rudd being a perfect stand-in for Patrick Mahomes was a nice touch by the writer. Also, I don't know how Drake was able to make biting an apple so passive aggressive, but I'm all for it.
Scotts and Miracle Gro: "Don't be tik-ity tok-ing on my grass" was a cringe moment. Other than the cringe factor, this commercial was cute. Kyle Busch saying the mower "only turns left" made me chuckle. Also, Leslie David Baker brought back Stanley (RIP the Office). Overall, it wasn't bad. 
M&Ms: They've done it again. They made an awkward interaction between a human and an M&M. "I promise I won't eat anymore of your friends" was a memorable line. I really liked their idea though. If people gave each other bags of M&Ms to say sorry, the world would be nicer. Imagine the price of being mean. This was a good commercial. 
The Halftime Show
It was very strange to see a Super Bowl halftime show with only one performer. The Weeknd had the whole thing to himself. Compared to the past few years, even with only one performer, this halftime show was pretty good. Afterall, last year it included Spongebob, an asteroid, and Sicko Mode. The year before that Adam Levine rapped and took off his shirt. The Weeknd just had a bunch of people with gauze-wrapped faces. Overall, the halftime show was satisfactory.
While it seems that the normal, funny commercials you see every Super Bowl missed the mark, the wide array of other styles were received well. Between the food, commercials, and halftime show, even those of us who don't understand football were well entertained during this Super Bowl.  
About the Writer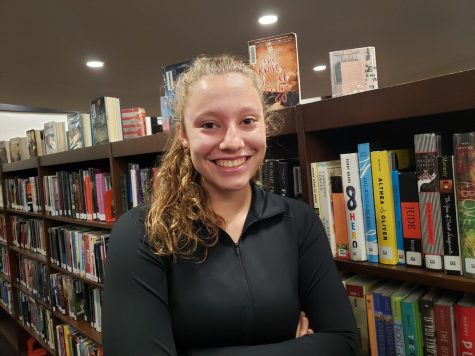 Elyse Perry, editor
Elyse is a junior at Delphi and is in her second year of Parnassus. She is involved in golf, poms, and tennis, as well as French club, Quiz Bowl, and Academic...