Hallmark's winning formula for Christmas films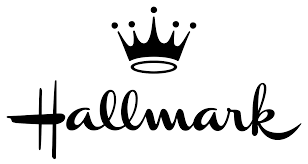 On Nov. 28, the nation came together on Thanksgiving to eat dry turkey and watch the Drew Brees-led New Orleans Saints smack the Atlanta Falcons in primetime. On Nov. 29, people proceeded to Walmart and Best Buy, where they pushed and shoved their fellow Americans in order to save $20 on a cheaply-produced, still-overpriced television. Yes, it is Christmas time again. While the late Thanksgiving this year has created a shortened shopping season, it has also created a shortened ratings spike for everyone's favorite Christmas channel: Hallmark. While everyone loves a good Christmas story, we can't watch all of what Hallmark has to offer this year. So, without further ado, let's explore the basic storyboard for every Hallmark film being broadcast this December.
Two singles struggling in love. This first portion of the film typically takes up about 25 minutes and can basically be summarized by this: guy and girl have both either been cheated on, divorced, or are "focusing on their career." With both of them looking for someone, and the camera making both of them seem flawless, I wonder what could be in store?
They meet. This part is usually pretty short, and is sometimes omitted if they're already acquainted in the beginning. Basically, the two key characters bump into each other after some chance event and start small talk. Their small talk becomes accompanied by loving gazes, and viewers instantly become third-wheels for an awkward two-minute period.
Their relationship faces a few obstacles. Distance, time, family, and, in the case of The Proposal, U.S. immigration officials are a large part of the next hour of the movie. As a spark grows into a flame for the couple, the plot designers always like to throw a curveball, throwing off the natural dynamic of the couple and always bringing them to the brink of breakup; sometimes they even push them over the edge. Nevertheless, the two lovers realize that their feelings for each other are stronger than their predestined plot twist.
They kiss. Ah yes. What better way to cap off a comeback romance movie than with a generic, prolonged kiss? This step only lasts a max of eight seconds (thank God) and symbolizes the conquering of Step 3.
Snow. It's Christmastime, right? After one hour and forty-four minutes of screen time, whoever wrote the script decided to remember this key fact, throwing in an outro shot of snow falling in the background of the happy-ever-after ending so that the movie could be categorized as a "Christmas Romance" rather than the much duller label of "Romance". It increases sales that way.
This simple plan has kept Hallmark in business for years, producing 105 minute long movies to play on repeat while they collect 15 minutes worth of ad revenue. This is not meant to diss Hallmark Channel; their niche in the market, one of feel-good rom-coms, is a rarity among the action-adventure movies, politically-targeted news, and unlimited sporting events that dominate today's media. However, don't feel like you missed anything. After all, a new movie with the same plot will be playing in just a couple of hours.
About the Writer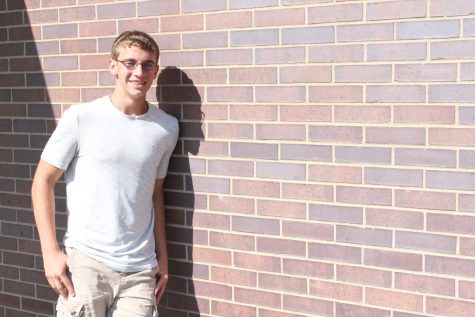 Joe Perry, editor/sports writer
Joe is a senior at Delphi and is in his third year with Parnassus. He plays tennis, cross country, and track, and he is also involved with Bracketology...