"This Is Us" television series captures hearts and awards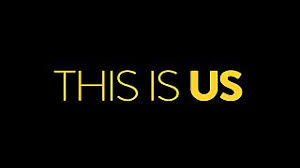 Jack and Rebecca Pearson are simply a normal couple living in the 1980s until they find out they are pregnant with triplets. The "Big Three" Pearsons grow up with a loving father and mother, but the family is far from perfect. Kevin (Justin Hartley), the oldest triplet, struggles with being number one and with his fame as an actor. Kate (Chrissy Metz), the middle triplet, grapples with her weight and the loss of her father. Randall (Sterling K. Brown), the adopted triplet, wrestles with being black in a white family and his perfectionism. Jack Pearson (Milo Ventimiglia) has his own issues from being raised with an alcoholic father but tries to lead a model life for his children. Rebecca (Mandy Moore), Jack's dutiful wife, keeps the household together by connecting with each of her kids, but she sacrificed her career in singing. "This Is Us" consistently follows the "Big Three" when they are in their thirties with flashbacks to scenes of their childhood. All of these family members jumbled together are displayed across the decades during each episode.
NBC has presented this elaborate "grounded, life-affirming dramedy" seamlessly since it first aired in September of 2016, and award shows have given them highly-deserved praises. The show has won the 2016 African-American Critics Association Awards Top Ten TV Show, 2016 American Film Institute Awards TV Program of the Year, 2016 Critics' Choice Television Awards Most Exciting New Series, 2017 MTV Movie & TV Awards Tearjerker scene (Jack and Randall at karate) with Milo Ventimiglia and Lonnie Chavis, 2017 People's Choice Awards Favorite New TV Drama, 2017 Seoul International Drama Awards Grand Prize, 2017 Television Critics Association Awards Outstanding New Program, and 2018 Screen Actors Guild Awards Outstanding Performance by an Ensemble in a Drama Series. This Is Us and the cast has been nominated for an additional 42 awards for supporting actor/actress, the show of the year, and many others.
Even though the show focuses on the entire family, Sterling K. Brown has received many accolades for playing Randall's complex character with intensity and control. He has been awarded the 2017 Emmy Awards Outstanding Lead Actor in a Drama Series, 2017 NAACP Image Awards Outstanding Actor in a Drama Series, 2018 Critics' Choice Television Awards Best Actor in a Drama Series, Golden Globe Awards Best Actor – Television Series Drama, and 2018 Screen Actors Guild Awards Outstanding Performance by a Male Actor in a Drama Series. The show perfectly captures the love between him and his family and their conflicts with cultural expectations.
Delphi students and staff are just as captivated by This Is Us as the rest of the world. Senior Kaitlyn Landis said, "This Is Us is a rollercoaster of emotions." Sarah Rohrer, another senior, stated, "It's a show that I would recommend watching with people that will dissect it with you, as in analyze the characters' emotions and talk about the backgrounds of their actions. It's a really good show for a psychology class." From the teachers, Mrs. Tonsoni declared, "I absolutely love all the characters. I'm constantly intrigued by how the writers can blend the storylines even though it spans generations." Librarian Ms. Lawton explained, "For me, it's like when I read a book; I love the characters and This Is Us shows every single actor with a story to themselves. It's so relatable to your own life because of that."
The show currently airs a new episode of the second season every Tuesday night at 9:00 pm. If one does not have access to cable television, the first season of This Is Us is on Netflix and episodes appear on Hulu the day after they air. Episodes are also featured on nbc.com.