Fall Sports Season Update
Hang on for a minute...we're trying to find some more stories you might like.
Football
The Oracle football team is currently 1-3 on the season. They have lost against Tri Central, Carroll and Twin Lakes, and have picked up a win against George Washington. The offense, however, has looked good, scoring 105 points in their first four games. On Friday Sep. 3, the Oracles fell to Twin Lakes, 38-22. Despite QB Seth Waters throwing for an astounding 232 yards and three total touchdowns, as well as Blake Carroll's 144 yards and two touchdowns, Twin Lakes took a one point at the half and ran with it. The Oracles beat George Washington 55-28 on Sept. 8, with Seth Waters throwing for three touchdowns and Aaron Webb scoring three touchdowns on offense and one on defense.
Boys' Soccer
The Oracle boys soccer team is 3-5 so far this season. They have faced the tougher part of their schedule, and are set to have more competitive games moving forward. The defense has held strong and has provided the offense with many opportunities. The boys soccer team had a successful week going 2-1. First, against  Benton Central, the boys won 6-2. Scorers were Garrett Tomson, 4, Juan Piceno, 1, and Gavin Gleason, 1. The soccer team then faced the defending Sectional champs in North White. The final score was 2-1 in North White's favor. Elijah Hudson scored off of the assist by Juan Piceno. Lastly, the Orcales beat Taylor on Saturday. The goals started with a penalty kick scored by Elijah Hudson and was followed with goals from Ricky Martinez and Alex Sandoval. Goalie Ethan Randall received his first shutout of the year in this game. They face off only once this week against Westville on Saturday.
Girls' Soccer
The girls' soccer team has started the season to date with one win. Senior leader Emily Jakes, who was unable to play at the beginning of the season, has been cleared to play. She will immediately make her presence felt on the field in the upcoming games.  The Lady Oracles won a game and lost a game this past week. They suffered a tough lost to Rossville, and obliterated North White with many girls adding to their season goal totals.
Volleyball
The Oracle volleyball team has started slow out of the gates, not winning a game to this point. Through the season, the girls have amassed 299 digs and 51 serving aces.  This past week the girls' team has lost to Frontier, Rossville, and Carroll.
Boys' Cross Country
On the timesheet, Delphi's cross country team is doing well. However, due to a shortage of players, Delphi is having a hard time winning meets. The cross country team's first home meet occurred on Sept. 5. The top runner was Max Kender, with a time of 19:07. The Oracles have a home meet on Sept. 21 against Frontier and Tri-county.
Boys' Tennis
So far, the Boys' tennis team is 2-6. They have picked up wins against Carroll and Rensselaer.  They start a long home stand starting this week. On Aug. 29, Delphi lost to Central Catholic 0-5. Central Catholic had lots of good players, so Delphi taking a few games off of them is a win in itself. Delphi also lost 0-5 to Twin Lakes on Sept. 5.
Girls' Golf
The girls' golf team started official play this last week, losing to South Newton, 256-299. Abi Bieghler led the team, shooting a 60. The girls also lost to West Lafayette, 269-200 on Sept. 6.
About the Writers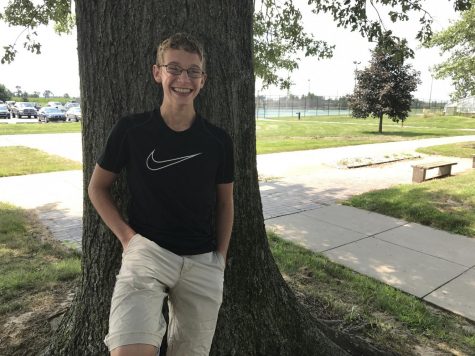 Joe Perry, sports writer
Joe is a junior at Delphi and is in his second year with Parnassus. He plays tennis, cross country, and baseball, and he is also involved with Bracketology Club. In his free time, he does shooting sports with 4-H. He is passionate about sports, politics, and sleeping. He is currently undecided about his future.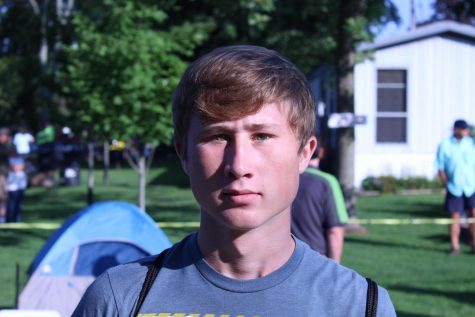 Elijah Hudson, sports writer
Elijah is in his second year on Parnassus staff and is loving every second he can be around his colleagues. He has finally reached the upperclassmen threshold as he is in the midst of his junior year. Elijah can often be found serenading friends with piano music, cooking extravagant cuisine, laughing with companions, and staying active through an assortment of sports.