Available summer jobs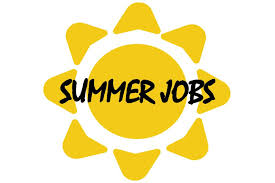 We're closing in folks. The 2017-2018 school year is almost over. If you don't know what you're going to do over summer, consider getting a summer job. Anything from fast food restaurants to Camp T to babysitting to even trying to get an internship. Getting a summer job is a great way to meet new friends, it will look good on future resumes, and there are plenty of options close to home.
Camp Tecumseh has so many different jobs just within the camp. There is most definitely a job there that would spark everyone's interest. At Camp Tecumseh you can be a cabin counselor, retreat staff, kitchen staff, housekeeping, or maintenance. Senior Jessica Burkhart works in the retreat staff and stated, "I love being able to make children laugh and learn new skills whether is canoeing, archery, or making crafts."
At Dairy Queen you can be a crew member working with ice cream or food. You can be a crew trainer, or a shift manager, if you are 18. This would be a great first job and they have very flexible hours. Sophomore Lexi Francis-Daniels is a crew member and she states, "I love working at Dairy Queen because I have met a lot of new friends and even work with some of my closest friends."
Babysitting is always a good job if you love children and you get to have fun while doing. You can get a job at Noah's Ark on the outside of town or you can even ask someone at your church or in your neighborhood if they are looking for anyone. Senior Sarah Rohrer states, "I personally have a deep passion for kids and them knowing someone cares about them. I love being able to just have the time i do and try to be a good influence. One of my favorite parts is being able to comfort them and make sure they feel safe. It is a great learning experience for not only the kids but for you too. Each child is different and has different needs. You also get to see them learn and grow."
Internships are a great thing to do, especially if it involves learning about a profession that you might want to go into someday. Internships can help you get ideas of how your life might be someday if you do decide to go into that line of work.  You will need to take some initiative in order to get an internship, but it can't hurt to try. Just make a few phone calls and see what happens. Senior Lexi Spitznogle has had an internship at KJG Architecture in Lafayette this year and she states, "My internship pushed me to be responsible and learn things on my own. It also urged me to get out of my comfort zone and meet people and do things I wouldn't have normally done on my own.
There are definitely plenty of summer jobs out there for you to make a little bit of money to save up for those shoes you really want or that new Xbox game. Getting a summer job is also a great way to meet friends and pick up some life skills at the same time.
About the Writer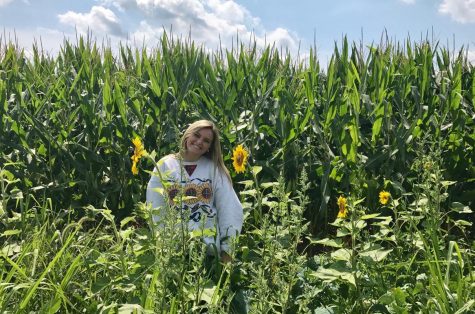 Holly Cosgray, Staff writer
Holly will be a senior at Delphi and in her first year on the Parnassus staff. She is also involved in Interact, Spanish Club, NHS, Student Council and...