NCAA and NBA seasons off to remarkable start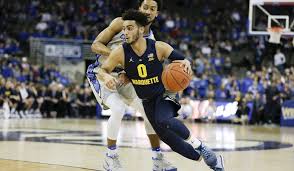 The basketball season is young, but already it is shaping up to be one of the most exciting years yet, for both the NBA and the NCAA. Giants have fallen: some have regained their footing, while others are still spiraling downwards. In the NBA, six to eight teams have legitimate chances of winning the Larry O'Brien trophy. In the NCAA, stunning upsets of the nationally ranked team, not once, but twice, have fans on the edge of their seats. With an anomaly like this season, basketball fans of all ages should take time to enjoy quality basketball.
College basketball is already up to the standards of March Madness. Giants no longer seem untouchable. Kentucky lost to Evansville, and Steven F. Austin beat Duke. I never thought that I would come close to hearing either of those headlines at all this year. Even sub par teams are interesting to watch. Marquette isn't going to do much this year in terms of success, but guard Markus Howard can score in bunches and carry the team for stretches. Anthony Edwards of Georgia has been turning heads already, even while playing for a historically bad program. Perhaps best of all, there haven't been many notable injuries, so each team can compete at its fullest level. 
In all honesty, I can say that I've never been the biggest NBA fan. However, this season has me fully captivated. The Most Valuable Player race is a complete toss up between Giannis Antetokounmpo, Lebron James, Luka Doncic, and James Harden. That's hard to believe considering Harden is putting up historic numbers, and Antetokounmpo is playing better than he did during his MVP campaign last year. Players that are still relatively new to the league are already making big splashes on their teams. Trae Young is already a star for the Atlanta Hawks, and Ja Morant is a huge spark plug for the Memphis Grizzlies. The amount of talent among the under 25 age group in the NBA is an insane sight to behold. The NBA is the most balanced in years, mainly due to the falling of the Golden State Warriors. Usually there are some uneven matchups in the playoffs, especially with 1 and 8 seeds. The depth of talent shown on many teams makes it seem that there is no easy way to the NBA Finals. Therefore, there should be a lot of good games of basketball leading up to that moment. 
This is an amazing time to be a fan of basketball. The only people who should have any concern is sports bettors because on any given night it is likely that a major upset can occur, whether it is on the amateur or professional stage. Also, those who fill out brackets come March will probably have a very tough time, and a lot of wrong picks. Even with these things mentioned, it is important that we take this time to relish all that the sport of basketball has to offer. 
About the Writer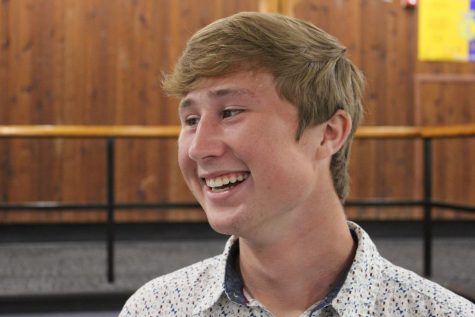 Elijah Hudson, sports writer
Elijah Hudson is a senior who plans on going to Indiana Wesleyan University next fall. He is in his third year on Parnassus staff, where he enjoys writing...