Fall Sports Preview
Hang on for a minute...we're trying to find some more stories you might like.
Soccer
This season's biggest change is the creation of a co-ed soccer team. In the last two seasons, the boys' soccer team has had its two best records in program history. They made it to the sectional championship in their previous season, only to be beaten by a strong Faith Christian team. The girls' team has not had as much success, but will still add an impact in joining the boys. The soccer team adds some exciting freshmen, including Maguire Thompson, who will contribute to the team immediately. Senior Andy Mendoza stated, "We are going to have a promising year, especially with seniors Ethan Randle and Joshua Rush who both made major contributions last season."
Volleyball
The Lady Oracles are in good position to continue to improve upon last year's campaign, which had been their best season in over five years. Captains Jordyn Gasser, Lillie Smith, and Haley Nelson will lead a relatively young squad that is very optimistic about posting a winning record this season. The team will rely on the height of Nelson and sophomore Paige Corbin to defend and attack at the net while Gasser and Smith will look to dominate the backcourt. Be sure to support the team this season, especially when they host Carroll on Sept. 10.
Football
After a truly special 2018 campaign, the Oracles will look to build on their success this year. Sophomore Jordan Roth is taking over the quarterback position and will lead the team from the pocket. Senior Jayden McClain said, "We are still finding our identity as a team, and once we do, great things will ensue." Attending football games has certainly been a treat as of late, so be sure to go watch them and have some fun!
Boys' Tennis
The tennis team is returning a skillful junior class, most of whom have had either one or two years of varsity experience. Juniors Kooper Myer and Jaden Long will look to lead this strong group to an even stronger season, where their skill and precision will dismantle the competition. Furthermore, most of the area schools graduated good senior classes, so it will not be surprising if the team picks up various accolades throughout the season. 
Cross Country
The cross country team will look to returning seniors Aden Sinks and Nick Roberson to lead the group this year. The team saw a huge participation boost this year, as the boys' team is up to ten runners and the girls' team experienced a leap from two to five. Though the team graduated two regional qualifiers this past season, the new squad is looking promising and should be competitive in the majority of their meets.
Girls' Golf
The girls' golf team is returning two members this year, junior Bella Smith and sophomore Grace O'Neil, while welcoming senior Michelle Stankard and sophomore Elyse Perry. Unfortunately, the girls lack a fifth member, so they will be unable to accumulate a team score for meets. Regardless, they will focus on improving their prowess so that they can be competitive next year and carry their skill into their post-high school years.
About the Writers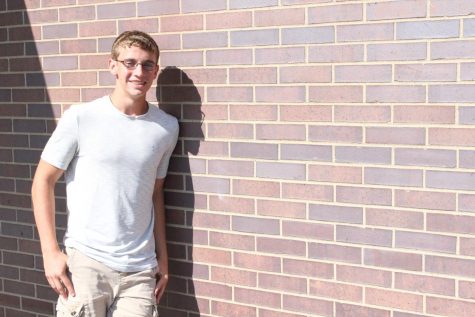 Joe Perry, editor/sports writer
Joe is a senior at Delphi and is in his third year with Parnassus. He plays tennis, cross country, and track, and he is also involved with Bracketology...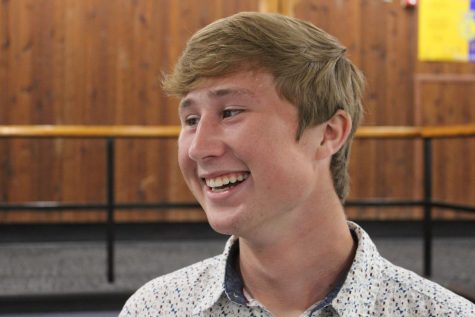 Elijah Hudson, sports writer
Elijah Hudson is a senior who plans on going to Indiana Wesleyan University next fall. He is in his third year on Parnassus staff, where he enjoys writing...