NFL should change draft eligibility rules
Hang on for a minute...we're trying to find some more stories you might like.
The offensive MVP of the football college national championship threw for 347 yards, and three touchdowns. To go on, he threw no interceptions and had a an adjusted quarterback rating of 98.2. He did this against a stellar Alabama defense which is among the best in the nation. This quarterback's name is Trevor Lawrence. He is a 19 year old and a freshman in college at Clemson. He is only one year out of college, but he is widely regarded as a National Football League (NFL) ready. The catch is: a player has to be at least three years removed from high school graduation to be eligible to enter their name into the NFL draft. This rule should change for the best interests of the National Football League.
An obvious case for adjusting the eligibility requirements of players is that injuries can affect a player's career. Forty-one thousand players were injured in college football from 2004 to 2009. That statistic means that roughly 63% of players received an injury during that time frame. Players have received career ending injuries in college. If they could have gone into the NFL after one year, it is possible that they could have received several paychecks before a travesty might occur.  
Also, football players can not start getting paid as soon as players from other sports. The NBA has the one and done rule which allows college players to enter the NBA draft after one year in college. The NFL should look to do the same for several reasons. Some of the best talents in the league, such as Trevor Lawrence, can head to the NFL and add much excitement and in return, money, for the league as a whole. Also, it can help players get paid for their efforts. For those football players coming from financial hardship, a rule change could be very beneficial to their family.
Lastly, football standouts have started sitting out games to protect their draft status. Their reasoning is simple: they have played well for likely several years and a bowl game is not worth enough to risk an injury. For example, a former Notre Dame linebacker named Jaylon Smith got injured during his team's bowl game. In return, his draft stock plummeted resulting in a loss of millions of dollars. The players who choose to sit out college games certainly have good reasoning to do so, but it is a shame that their talents are not showcased. If the NFL adapts the NBA's one and done rule, then these players would have a year to increase their draft status, then play a full season in the NFL.
While this does not seem like a rule that will change very soon, it would be an insightful choice for the NFL. Young, matured players like Trevor Lawrence could bring a level of expertise to the NFL, that would further enhance the league in the present, instead of having to wait several years. With the skill of collegiate football players, there should be a quicker way for them to be able to reach the National Football League.
About the Writer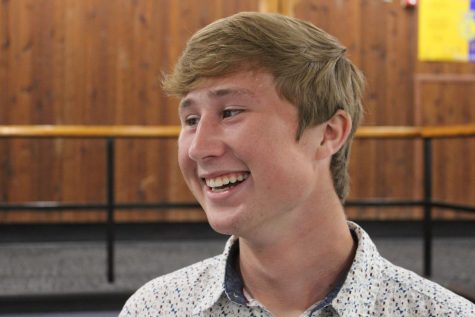 Elijah Hudson, sports writer
Elijah Hudson is a senior who plans on going to Indiana Wesleyan University next fall. He is in his third year on Parnassus staff, where he enjoys writing...