Girls' Basketball vs. Rensselaer: Game Recap
Hang on for a minute...we're trying to find some more stories you might like.
The Lady Oracles went up against the Bombers of Rensselaer in a showdown on Dec, 7. The girls' team was healthy after some players have had injuries over the past weeks.They used a variety of defenses to counter a well put together offense of Rensselaer. These defenses included a 2-2-1 press, 3-2 zone, and man-to-man. The game proved to be a good one, close until the final buzzer.
The game was dominated by great defense, leading to poor shooting percentages and many turnovers from both teams. In the end, the game came down to free throws. Delphi made 19 free throws, which accounted for nearly half of their 42 points. Delphi had balanced scoring with four players scoring eight and nine points. Junior Katey Roth held the game-high in rebounds with 11 on the night.
Delphi started off the game playing well and were leading at the end of the first quarter. Rensselaer was able to cut the lead to a 25-21 Delphi lead at halftime. Delphi continued to lead for most of the third quarter, until with a minute left, when they gave up two three pointers to Rensselaer's best shooter. The fourth quarter was a deciding factor when  both teams employed a press defense. Delphi was able to prevent the Bombers from scoring easily while making their free throws to seal the win.
The final score was a 42-37 win for the Oracles. The Lady Oracles have now won their last two games, and will face Lewis Cass next. As they look forward, the Oracles know that they can win, even if they aren't shooting the ball well. The lesson from the game was that effort and free throws can help the Lady Oracles win, even on an off-night.
About the Writer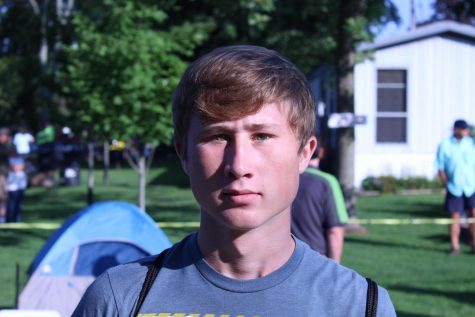 Elijah Hudson, sports writer
Elijah is in his second year on Parnassus staff and is loving every second he can be around his colleagues. He has finally reached the upperclassmen threshold...