DCHS English teacher to teach in China over summer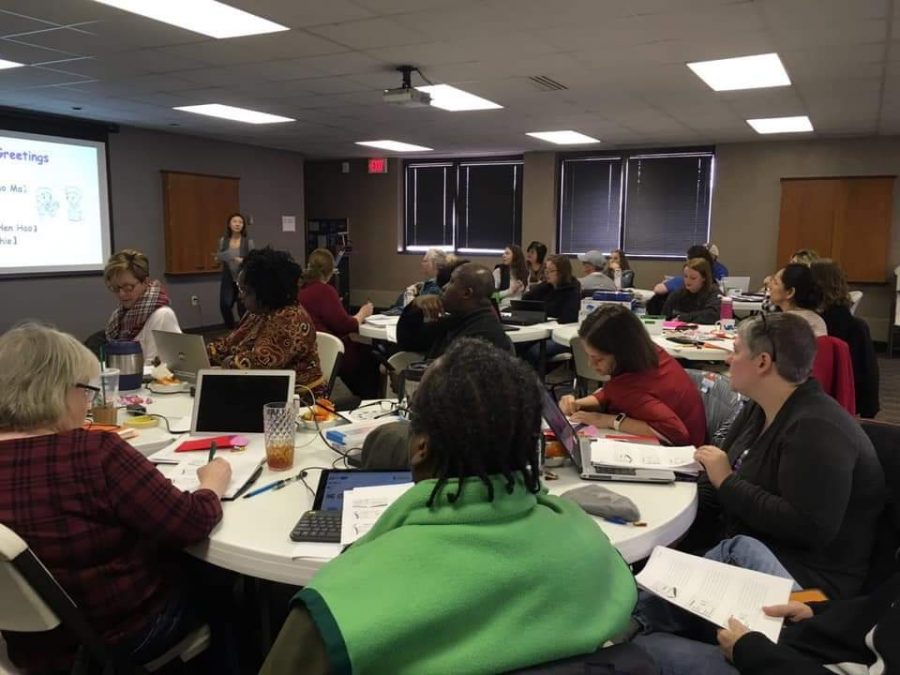 As school will let out for the summer not too far from now, many students will release their minds from school work. Enjoying the free time, many will work summer jobs, hang out with friends, go on vacation, and of course, soak up the sun rays. But there is one DCHS teacher who, unlike many other teachers, plans to keep teaching over her break—just not the way she is used to.
Freshman English teacher Ms. Isaacs has joined a group of teachers from Indiana who will spend three weeks in China teaching to Chinese students there. Partnering with an organization based in Indianapolis called Chinese Education Connection (CEC), the group plans to teach basic principles of STE(A)M, or Science Technology Engineering Art and Math. Over the course of the trip, the Hoosier teachers will get a chance not only to interact with the Chinese students, but Chinese educators as well, introducing them to new methods of learning, and developing their instructing skills.
CEC describes itself as an organization that strives for "comprehensive global education for Chinese and American students, " and hopes "to provide professional development and global perspectives to American and Chinese educators." Since 2009, CEC has offered the opportunity to Indiana teachers to travel to China and teach and collaborate with the Chinese students and educators.
Ms. Isaacs will arrive to teach in China at the beginning of July. Although teaching will begin on July 5, Ms. Isaacs will take the first four days in China to travel and sightsee in Beijing, as well as acustom herself to the culture there. "This is really the only time I'm going to get a chance to go to China, so I really want to experience what I can."
During her month teaching, Ms. Isaacs will be working with another teacher from Zionsville to teach kinetic and potential energy. One of the projects they will have their students complete will be to design and test their own roller coaster. Some will be designing windmills. However, one thing that will need to be overcome in the classroom is the language barrier. Together, Ms. Isaacs and the Zionsville teacher have worked on their lesson plan, which they presented to CEC to send to a translator in China. While the Indiana teachers will be learning some Chinese phrases, their lessons will mostly be translated by a local translator, an unquestionably different way of teaching.
Although going there to impart knowledge is her primary goal, Ms. Isaacs will be cognizant of the fact that she too will learn new techniques of teaching. "It will definitely be a life altering experience, not only teaching wise. I'm hoping it gives me a greater appreciation for American education, both our pros and our cons."
Obviously teaching STE(A)M is not a part of Ms. Isaacs' forte—she is an English teacher, after all. However deciding to teach this material has opened Ms. Isaacs up to a new experience. "Preparing for this has really gotten me to start to think outside the box." Ms. Isaacs plans to use her fresh appreciation possibly in projects for her future freshman classes. "We could design something that is a bit more hands on, instead of just working on the literature."
For living in a rural community, the chance to go and teach in China is a big one. "I'm hoping that through this trip, I can gain a new admiration for education all over, and in turn, show that to the Chinese students and Delphi students."
About the Writer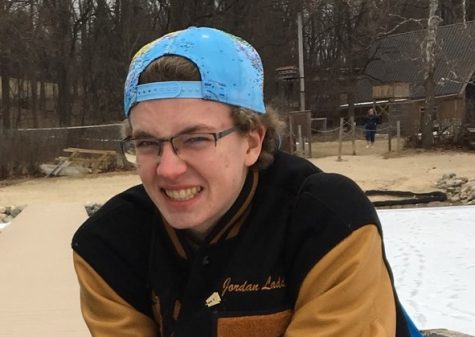 Jordan Ladd, editor
Jordan is a senior at Delphi, and this is his third year writing for Parnassus. He is involved in Interact, SADD, NHS, Band, and swims on the swim team....