Hear me out: We're overreacting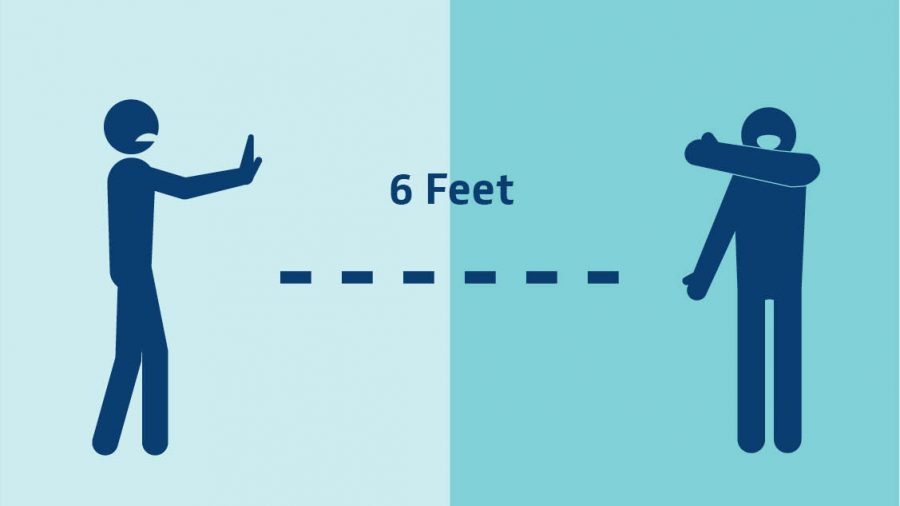 Over the past few months, COVID-19 has taken the world by storm, dominating news headlines and prompting action by the world's governments. It has created new outrage at China over false numbers, new criticism at the World Health Organization (WHO) for false reporting, and new fear across the world. It has given rise to social distancing guidelines, which have been the basis for the cancelation of schools and events as well as the closing of restaurants and any business considered to be non-essential by the government. According to Dr. Anthony Fauci, the director of the National Institute of Allergy and Infectious Diseases (NIAID), these mitigation efforts have decreased the projected amount of deaths due to COVID-19. However, these restrictions have laid waste to America's economy and have impeded on our American spirit. So, has the United States' response truly been beneficial?
First of all, the government's response to this pandemic is destroying our economy. I'm not talking about the stock market; I'm referring to the loosely-regulated exchange of goods and services amongst the population that provides the vast majority of jobs and cash flow in our country. Our economy is absolutely essential to our country's success, as it is the means by which citizens acquire necessary supplies. However, recent restrictions by our government have crippled this system, as millions of jobs, especially low-paying jobs filled by people living paycheck to paycheck, have been shut down. This has already led to massive amounts of unemployment claims, and experts have predicted that the unemployment rate could reach as high as 30% in the next month. Obviously, this will hurt cash flow and production, which are two main foundations of our economy. More importantly, though, according to many studies, there is a direct link between rises in unemployment and mortality, with the main source of death coming from cardiovascular complications such as heart attack and stroke. Given this deadly link and the predicted unemployment spike, our country has made the wrong decision of choosing the extreme option of shutting down businesses considered to be non-essential.
Obviously, the economy is being hurt right now. However, that's not the only poor response by our government. According to the CDC, about 42% of American adults are considered obese, which is bad to begin with. Now, when we get up and look outside, what do we see? Across the nation, stay at home orders are debilitating our ability to go outside and exercise. Parks are being shut down. Gyms are closed. In Monticello, just 15 minutes north of Delphi, tennis courts are padlocked and every publicly owned basketball hoop has a wooden board secured to the rim. If we continue along this path and stay inside all day, America's obesity rate will skyrocket to unprecedented levels and usher in other negative, indirect effects on our health.
Lastly, observe the changes in our system of law enforcement over the past few months. In many big cities, police stations are no longer dispatching officers to respond to reports of property damage, breaking and entering, theft, assault, and other crimes unless the assailant is still present. In Riverside County, California, county officials recently announced a policy that would fine and potentially imprison individuals who do not wear protective covering in public. In Colorado, police arrested a man who was playing T-ball with his family in an empty park due to social distancing guidelines. I'm not bashing our law enforcement officers, but I am criticizing our priorities during this pandemic. We cannot lose sight of justice in order to harm those who are simply outside without a mask on.
Don't get me wrong, coronavirus can be very dangerous to people who are at-risk. If someone has a condition that puts them at an increased risk of death or medical complication due to the virus, then they should keep their distance from others. We should make sure that we do what we can to protect people who are at-risk. At the same time, though, a recent study found that half of the people who contract COVID-19 are asymptomatic, meaning that the virus had no effect on them. So, I believe that we need to employ a better response that accounts for America's long term health while distancing the at-risk population from the virus, and the best way to do this is to reopen American businesses with access to cleaning and preventative supplies while keeping the at-risk population home. After all, we can't stay home forever.
About the Writer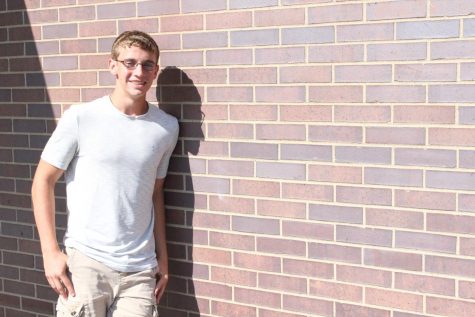 Joe Perry, editor/sports writer
Joe is a senior at Delphi and is in his third year with Parnassus. He plays tennis, cross country, and track, and he is also involved with Bracketology...