Beauty across the world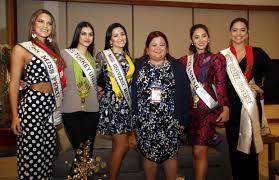 Hang on for a minute...we're trying to find some more stories you might like.
Beauty is in the eye of the beholder, but society likes to condition us to think otherwise. In America there is a very specific ideal of beauty. This isn't just a problem in the United States. To dig deeper into the issue, I interviewed all of our foreign exchange students, asking the simple question: What is beauty?
In America beauty is blonde hair and blue eyes, an athletic build or any other build as long as you don't have extra weight on your body. The media projects these photoshopped images of women that portray unnatural proportions. When looking at these photos young girls and boys believe that if you don´t look exactly like the magazine you are not attractive. America is all about #wokeuplikethis. Women always need to look perfect and ¨lady like."
In Poland, blonde hair and blue eyes is a must. Men are often very vocal about their preference towards blonde hair. Some go as far as saying they only date girls with blonde hair. In the media girls are petite with little to no curves. Photoshop is used heavily on faces. They make the lips bigger and the nose slimmer. These ideals are often shared throughout Europe.
In Germany, the blonde hair and blue eyes continue to make the perfect face. They tend focus more on the body than the face, however. Men need to have the dorito shape—broad shoulders and a small waist. The majority of men go to the gym to achieve the athletic, macho man body. For women, they all want to be slim. However, they become slim in a healthy way. Starving yourself or purging is not a socially accepted way to become skinny. In Germany men like their women to have curves. Women like their men to be well-groomed and nicely dressed.
In Thailand, long black hair along with brown eyes are considered ideal. The whiter skin the better, because it shows that you have enough wealth to not have to do physical labor. The ideal man in Asia goes against the typical macho man stereotype. Asian women prefer a softer more sensitive male appearance.  
In Brazil, women are told to be skinny since they were young, being overweight is a symbol that you don't care about your appearance. Beauty is long straight hair with an athletic body.
In the end, beauty is whatever you want it to be. In Kasha, our Polish foreign exchange student´s, wise words, ¨Everyone is beautiful in their own way, it doesn't matter if you're black or white, everyone is unique." Beauty is not only physical traits; a sense of humor is beautiful as well as a good attitude. Everyone is beautiful, but your value is not held in your physical beauty. Beauty is everywhere. Beauty is in everything. It is the awkward glances at your crush. Beauty is the way you dance when no one is watching. Beauty is being kind with no ulterior motive. Beauty is tripping on your own feet. Beauty is what you see when you look in the mirror. Beauty is what you feel deep in your heart.
About the Writer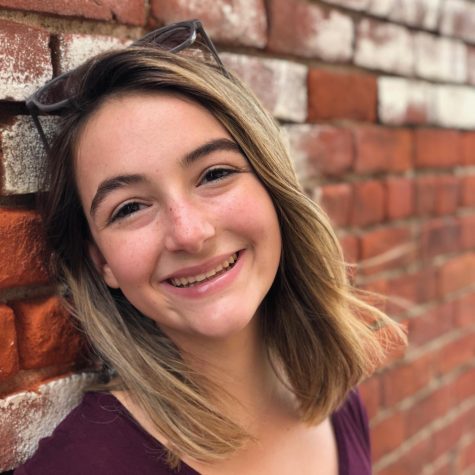 Katlyn Sherinian, staff writer
Katlyn is a sophomore at Delphi. This is her first year in Parnassus. She plays tennis and sings in the Entertainers. In her free time she likes to dance...