A holiday debate: Christmas vs. Thanksgiving
Hang on for a minute...we're trying to find some more stories you might like.
Pro Thanksgiving
by Jordan Ladd
Halloween has come and gone, and it's time to get ready for the next big holiday: Thanksgiving. But, wait . . . what's up with the Christmas toy catalogues arriving in the mail, Christmas decorations going up in stores, and Christmas songs being played? It seems as if people are skipping over one of what I think is the most important holidays in America.
Thanksgiving is important, not just because of what occurs on that day, but also what it celebrates. And no, I'm not talking about it being the day before Black Friday. Thanksgiving has, and always should be, a day in which we give thanks. It is a day in which we come together with our families to remember how blessed we are to live in a free country.
Don't get me wrong. Christmas isn't awful. I love Christmas. Second only to Thanksgiving, hands down. The lights, music, and overall feeling of Christmas creates an amazing feeling. But I feel that as we've progressed, Christmas has become more of a greedy holiday. Instead of the kindness of giving to each other, it seems as if we've forgotten the real reason for Christmas, which is to celebrate the birth of Jesus.
That's why Thanksgiving is such a great holiday. Yes, the Macy's Parade, the football, and the food is nice. In fact, they partly make Thanksgiving the thing that it is, whether that's good or bad. But the real reason Thanksgiving stands out to me is because of the relationships we make. It is the way we can grow closer to our families. It is a way that we can reflect back on how blessed we are to live in a free country that strives to treat all people equally.
For many, Thanksgiving is a one day holiday, where on Thursday they are giving thanks, but on Friday, they are shoving others aside to get the best deal. It's as if we forget what we were celebrating just the day before. Thanksgiving shouldn't be the only day in which we feel thankful—that should be every day.
Pro Christmas
by Holly Cosgray
Have a holly, jolly Christmas, and in case you didn't hear . . . be honest, the tune is in your head now, right? Nope, I don't apologize. It is the best time of the year, and I don't care if it isn't even Thanksgiving yet, let the Christmas festivities begin.
One of the best things about Christmas is that there are so many fun things that you can do with your family to make wonderful memories that will last a lifetime. Hold true to time-honored traditions that have been kept for years and will continue to be kept as parents pass them onto their children. Or consider starting some new traditions.
Christmas is what you make it. You can choose to be like the grumpy old Grinch (who eventually came to love Christmas) or you can choose to be a jolly person and spread Christmas cheer. Think about all of the amazing things that come with Christmas. First, the Christmas tree. A fun tradition can be to go to a tree farm with your family and find the perfect tree to cut down. While there, play hide and seek with your siblings, visit with other families, and go warm up in the barn with some apple cider. Maybe you will find a new ornament in the gift shop to add to your collection. When you get home, make some hot chocolate and turn on some Christmas carols as you decorate the tree. This is sure to bring a smile to your face. When you get done decorating your tree, sit down and snuggle up to watch some Christmas classics such as Rudolph the Red-nosed Reindeer, Frosty the Snowman, and my personal favorite Elf.
Another amazing part about Christmas is the food. Go to your grandma's house and eat more than you probably should, but it's okay—it's Christmas. Can't you just smell the warm ham, mashed potatoes, corn, rolls, and pumpkin pie? I don't know about you, but I most definitely plan on inhaling it all in about two minutes just to recuperate and then go back for more. And how about all of the amazing seasonal drinks that come with Christmas? Who can get enough eggnog or peppermint mocha coffee?
Yeah, I know, Thanksgiving celebrates the Pilgrims and how America was founded, which is good and all, and I appreciate that it is a time set aside to give thanks, but let's face it, Thanksgiving has nothing on Christmas. After all, the true reason of Christmas is to celebrate Christ. Christmas is the celebration of Jesus's birthday and we need to rejoice the birth of the new King.
Christmas is the best holiday because you get food, memories, and most of all, Jesus. But we do need to remember that the best gift of all is the presence of a happy family wrapped up in each other.
About the Writers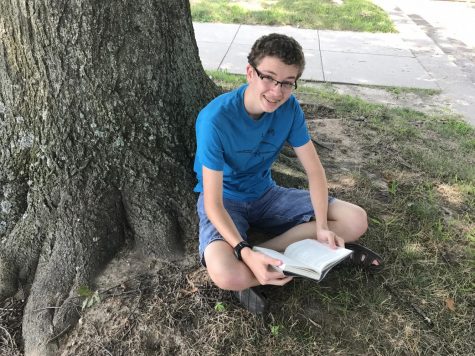 Jordan Ladd, editor
Jordan is a junior at Delphi, and this is his second year writing for Parnassus. He is involved in Interact, SADD, is a HOBY alumni, and swims on the swim...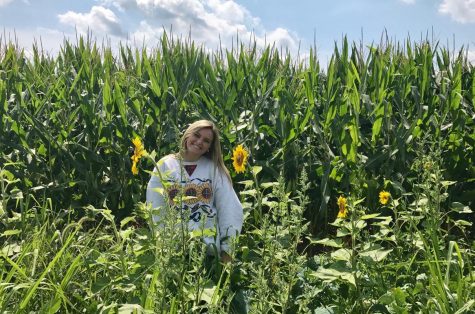 Holly Cosgray, Staff writer
Holly will be a senior at Delphi and in her first year on the Parnassus staff. She is also involved in Interact, Spanish Club, NHS, Student Council and...