It's all about Target
Hang on for a minute...we're trying to find some more stories you might like.
TARGET! Target is heaven on earth! Everything is how cute?!!! So cuuuute!
Target has everything from shoes, to jewelry, to clothes, to makeup, to food! Whatever you need, you can find it at Target at a decent price! If you need a new purse…TARGET! If you need a cute hat…TARGET! If you need a little dollar toy…TARGET! Your bank account may be crying after a visit, but you sure won't be. (note: Mrs. Tonsoni temporarily lifted my exclamation mark ban specifically for this article. I successfully convinced her that Target cannot be discussed without the use of exclamation marks.)
Let me tell you my story. Two years ago, a girl named Erika Ross was on the dance team. She talked all the time about how she loved Target and how her wardrobe consisted mostly of Mossimo shirts. She always talked about how she and her dad would go shopping there and spend heaps of money on clothes, shoes, and purses. I didn't understand what the big deal was. 'Clothes shopping was meant to happen at the mall,' I innocently told myself. Then, one Sunday after church…it happened…I went to Target. I started off small, got some leggings and a tank top for dance. Then a few weeks later…I went back again, and again, and again. My dance drawer was filled, but my eyes were not yet completely opened to the beauty of Target because what I didn't realize was that there were two sides of Target that have clothes: the athletic side and the CUTE side! I have never been so happy. Target trips became more frequent—my heart had never been so satisfied! There are so many cute dresses, so many hilarious shirts. The jeans are like clouds wrapped around your legs! (Disclaimer: this article may be a little biased.)
Many of you know, or now know, that I am obsessed with Target, but I honestly have a reason to be because Target is literally the best. The clothes racks are legitimately always changing. You can go every other weekend and there will be new merchandise. There's also all sorts of great deals at Target and there's always a CLEARANCE rack! (Do take advantage.) The dressing rooms are also a big plus because there are so many rooms and you don't have to wait to try on everything.
Target is the place to go and the place to be. Whenever you're in a shopping slump, Target always comes to the rescue. Make a point to try to go to Target this month. I promise you won't regret it.
About the Contributors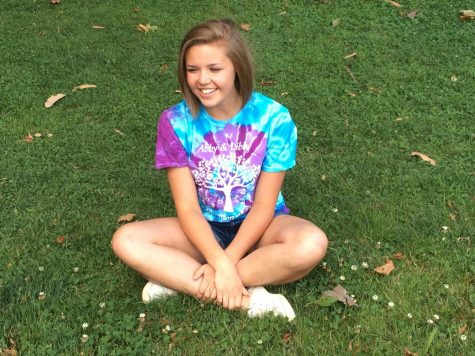 Kristina Powlen, Staff writer
Kristina is a senior at Delphi and it is her first year on the Parnassus staff. She is involved in Interact Club, Student Council, NHS, and Poms. In her free time she choreographs and watches Netflix. She also enjoys spending time with her family and playing lots of card games. She is optimistic and passionate about learning, making a difference, and her faith. In the next year, Kristina plans to attend IUPUI to major in Health Science and minor in Musical Theater.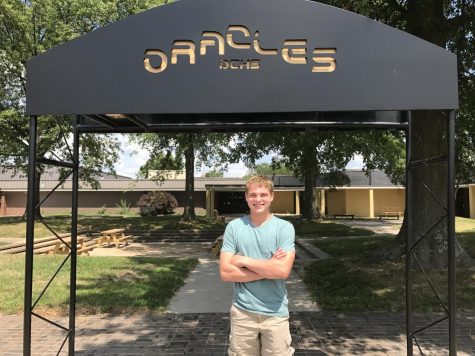 Michael O'Neil, videographer
Michael is a junior at Delphi and this is his second year on the Parnassus staff. He swims in the winter and works the rest of the year. In his free-time, he raises pigs and works a lot. He is a passionate fan of Dr. Pepper. He plans to attend Indiana University (while still being a Purdue fan) to major in business and minor in videography.