We've been to 49 states and this is what we noticed
Hang on for a minute...we're trying to find some more stories you might like.
Some might say that we have vacationed to 49 states. We say that we had 49 adventures. When you picture a vacation, you think of laying out in the sun alongside of the beach. We picture being cramped into a van for three weeks, sweating from not having any air conditioning. It has definitely been an experience driving all through America, with every state having its own perks. These are some of the things that we have noticed over the course of our adventures.
Wearing college apparel sparks conversations with strangers.  
For example, on the way up Mount Rainier, our dad was wearing an Indiana Wesleyan University sweatshirt. A random dude came up and said that he lived by the campus. Another time, in the middle of a national forest, Emily was wearing an Indiana University hat that got several cheers from passersby.
Rangers at National Parks are always helpful.
Park Rangers are some really cool people if you get to know them. They are all extremely good at their jobs and inform you very well. You can definitely tell that the Park Rangers love their jobs. At Yosemite National Park, one ranger was calling each child by name. When our mom asked how he remembered them all, he simply said, "I listened." (His name was Michael.)
McDonald's isn't the same everywhere.
When we ate at McDonald's out in the West, we were really surprised. The items we ordered from the menu were fresh which really enhanced the flavors. Yeah, we know, McDonald's and fresh really aren't used in the same sentence very often, but in this case, you have got to believe us. Another thing you may not know is that the McDonald's menu varies even from state to state. The special item Indiana has now is fresh baked muffins. Good luck finding muffins at a McDonald's in New York. This also applies with such items as buttermilk chicken sandwiches in the South, lobster rolls in the East, and Shakin' seasonings for fries and McNuggets in the West.
A lot of tourists are Asian.
We know this a weird fact to digest, but touring the United States is cheaper for Asians than staying in their nations. Due to this fact, as many as 50% of all visitors at National Parks are of Asian ethnicity. On our family's average trail, over 80% of all people we passed would be speaking a foreign language.
Professional hikers are very noticeable.
Their gear is super next-level: gopros, hiking boots with spikes, camelback water containers, fitbits, cargo pants, and thick socks. Their calves are normally bulging. They have a determined look and don't breathe hard ever.
Every city has its own feel.
Our adventures have taken us to almost every major city in America, and a lot of them have made lasting impressions. When we went to Boston it was over 100 degrees out and we were dying. This experience was counterbalanced by how everybody in Boston was friendly and nice. On the other hand, Las Vegas was like a freak show. I think it is safe to say, neither of us are going to go back there very soon. Walking through the streets of New Orleans in the day was amazing, with all of the music, food, and old buildings. Walking in their streets at night, though, did get edgy. New York is the epitome of the big city feel. It didn't smell good, it felt really cramped, and if you weren't paying attention, you'd have a great chance of getting run over. Fort Worth, Texas felt like you were walking into a city in 2035. It was very high tech and modern. Overall, it was a very clean city. Charleston was a blast to the past. It seemed as if nothing had changed in over 200 years, and was a neat experience to feel a historic big city. Lastly, San Francisco was a very care-free place. Be careful because walking up or down some of the streets might give you vertigo.
Each region has its own food chain.
In the Midwest, it's no secret that we love Culver's. Almost every region in America has its own Culver's type of restaurant. The West has its restaurant called Taco Time, which is low key the best fast food Mexican restaurant you will ever eat at. Also, the West has fast food burger joints called In "N" Out Burger. It is basically Steak "N" Shake on steroids. In the South, near the Texas area, you can find another place called Whataburger. A franchise called Shake Shack is located primarily in the Eastern coast. If you are in any of these regions, make sure to stop in at one of these restaurants.
You can tell when you are off the grid.
If you ever are traveling through California and you don't have AT&T, good luck. We have Sprint, and we only had service in the big cities. Eventually, when traveling, you start to judge things by the last time you had wifi. Sometimes, we had to make an errand to get water, gas, and wifi to make sure we would be able to get to our destination without being stranded.
The overall takeaway we have felt is that traveling is worth it. If you get a chance to explore the U.S., do it! In our busy culture, it is easy to pretend we don't have time, but we urge you to get out there. Instead of scrolling Instagram, scroll through some travel destinations. The world is out there; go find it.
About the Writers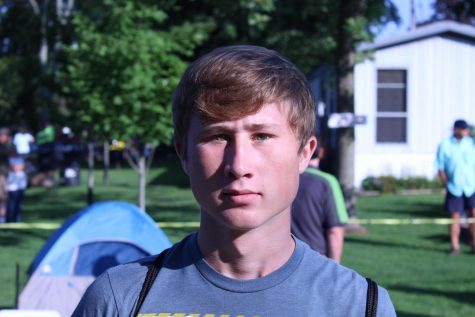 Elijah Hudson, sports writer
Elijah is in his second year on Parnassus staff and is loving every second he can be around his colleagues. He has finally reached the upperclassmen threshold as he is in the midst of his junior year. Elijah can often be found serenading friends with piano music, cooking extravagant cuisine, laughing with companions, and staying active through an assortment of sports.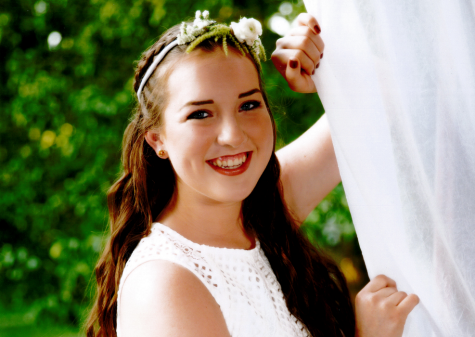 Emily Hudson, Editor
Emily Hudson is a senior at Delphi and is in her second year on the Parnassus staff. Emily performs with the Entertainers and in the spring musicals. In her free time, she enjoys reading incessantly, writing poetry, playing ukulele, and worshiping God. Next year, she will be attending Indiana Wesleyan University for Finance and Church Music.