Delphi celebrates fifth annual Bacon Fest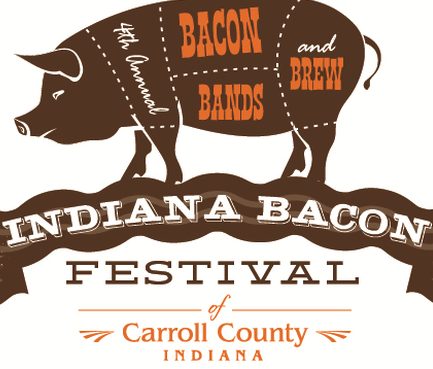 Hang on for a minute...we're trying to find some more stories you might like.
On Saturday, Aug. 26 Delphi held its fifth annual Bacon Fest. Being one of the biggest bacon producing counties in Indiana, it is no wonder why Delphi is home to this unique festival.
Many bacon creations took shape there, such as bacon fried ice cream, chocolate bacon, and all kinds of bacon foods. All of the bacon was the delectable Indiana Kitchen brand.
Furthermore, there was a plethora of good entertainment, for adults and children alike. The festivities included face painting, treasure hunts, obstacle courses, and the newest edition: Harley the Mechanical Pig.
Heywood Banks, a famous comedian, also attended the Bacon Fest. He hosted a comedy show at 7:30 pm that night at the Delphi Opera House.
Not only were there fun events, but there was superb music playing the entire night. Bands included Little Texas, Lava Rock, Lloyd Avenue, and The Doo. The festival ended with Little Texas playing some of their classic hits.
Chandler Underhill, longtime cook at The Sandwich Shop, exclaimed, "I love that the community can come together as a whole and work in unison to create something amazing."
One of the main events was the bacon eating contest, where volunteers over the age of 16 competed to see who could eat the most bacon in a span of a few minutes.
Even though the threat of rain loomed throughout the night, over 10,000 people from all over came to the festival to enjoy the bacon.  
Delphi Rotary president, Jack Cross, said, "I think the Bacon Fest is great! It brings so much diversity and many people to Delphi, more than any other event that we hold here. It shows people how quaint and charming our small town can really be."
About the Writer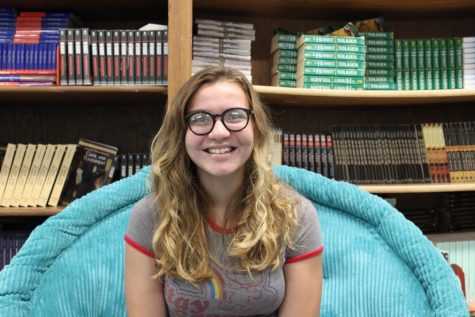 Elizabeth Walker, staff writer
Elizabeth is a junior at Delphi Community High School and is embarking on her first year of Parnassus. Her extracurricular activities include SADD, Interact,...