France's new president
Hang on for a minute...we're trying to find some more stories you might like.
On May 7, the people of France officially chose their newest president, Emmanuel Macron. Macron was elected with 66% of the votes. He ran against far-right politician Marine Le Pen, who won 34% of the votes, which is the highest ever received by her nationalist party. Macron started out as the underdog, having a low amount of votes in France's first round of voting. However, over time, his campaign began picking up momentum, leading to his large win over Le Pen, with the voting trend being nearly 2:1.
At 39, Macron is the youngest person to ever be elected president in France. Since his victory, many world politicians such as Justin Trudeau and Donald Trump have congratulated Macron and showed their supported for a far left president, rather than Le Pen who made campaign promises to have France leave the EU.
Macron and Le Pen were both considered outsiders, and were not expected to make it all the way to the final stage of voting. Marine Le Pen quickly conceded after the votes were counted in favor of Macron, stating, "the people chose continuity," trying to strip Macron of his "outsider" label.
Macron has faced some opposition to his leftist views, but had some luck with his campaign timing and his political views. Thanks to an embezzlement scam with popular candidate François Fillon, and a very unpopular French president, Macron became the new favorite.
Macron wants to use his 5-year term to try to help the French government move forward, and try to settle rising tensions among the French people.
About the Writer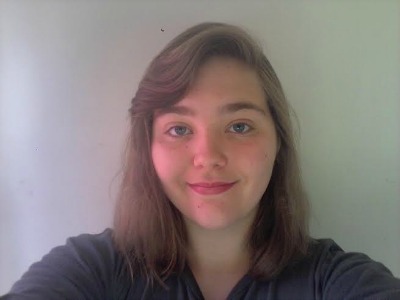 Hannah Alexander, staff writer
Hannah Alexander is a senior in her third year on the Parnassus staff. Hannah is very involved in marching band, pep band, and symphonic band. She is also involved in academic clubs such as Quiz Bowl and Academic Super Bowl. In her free time, Hannah enjoys reading and listening to music. After high school, Hannah plans to attend college to become a geneticist.