7,000 bodies found at the University of Mississippi
Hang on for a minute...we're trying to find some more stories you might like.
When construction workers broke ground to make road repairs on the University of Mississippi's campus in 2013, they were not expecting what they found. Using radar technology, they discovered what appeared to be 66 coffins. In 2014, 1,000 more bodies were discovered on the campus as construction started for a new parking garage. Three years later, they have found an estimated 7,000 bodies on the school's campus and the total is still rising.
The school's campus was the original grounds of the state's first mental institution, ironically named the Insane Asylum. It was built in 1855 with the intent to give the mentally ill a good place to live, but over half of its patients died in a twenty year span. Using radar technology, experts guess that the bodies span over twenty acres of the campus.
The price it takes to exhume and relocate the bodies is around $3,000 per body. It would take upwards of $21 million dollars to move every single one, so the university is thinking of other ways to use the bodies. The anthropology department at the university will be using some of the bodies to look at life and hospital techniques of the 1800's when the university creates a lab for it. They also plan to create a memorial with a visitor's center and preserve the bodies over the next four years.
About the Writer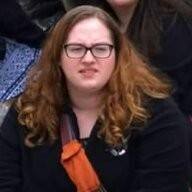 Carol Johnson, staff writer
Carol Johnson is a senior at DCHS and is in her third year on the Parnassus staff. She participates in marching band, pep band, various other band-related activities, and Quiz Bowl. In her spare time she writes novels and reads. Her future plans are pursuing a career in law, or maybe taking over the world, she hasn't decided yet.