Books to read over Spring Break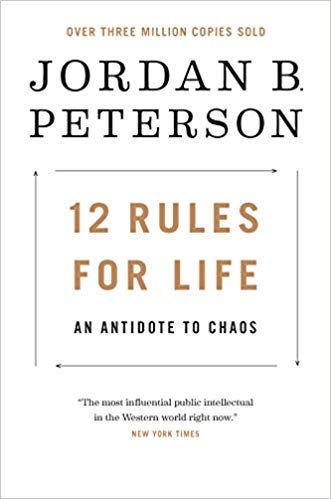 Spring Break: a time of relaxation, socializing, and having fun. People host parties for the arrival of cool, dew-filled mornings and relaxing days, and many celebrate the conclusion of another stressful round of schooling. At all of these events, you socialize with peers, friends, and family, exchanging stories, jokes, gossip, etc. However, wouldn't it be wonderful if you could flex your intellectual capacity during said gatherings? If you wish to undertake such a task, here are five books to read on Spring Break to make yourself smarter.
12 Rules for Life: An Antidote to Chaos

by Jordan Peterson
One of my life heroes is Jordan Peterson, a clinical psychologist and professor hailing from our northern neighbor, Canada. In his latest and by far most popular piece of writing, he lays out the guidelines to lead a life of organization and order, while also answering many philosophical questions surrounding the mysteries of life.
Basic Economics: A Citizen's Guide to the Economy

by Thomas Sowell
If during Spring Break social gatherings you stumble upon a socialist or communist, then this novel on economics by Thomas Sowell will allow you to absolutely demolish any of their petty arguments. Flex your intellectual might by spouting off random pieces of information about supply and demand.
Astrophysics for People in a Hurry

by Neil deGrasse Tyson
My main-man Neil introduces people to astrophysics in a funny yet understandable sense, using the magical properties of his fuzzy moustache.
Common Sense

by Thomas Paine
Although not a full novel, reading this pamphlet criticizing the British Empire and its failings as a government by Thomas Paine will provide a firm and powerful foundation for discussing the beginnings of the American Revolutionary War and the United States of America.
1984

by George Orwell
A classic dystopian novel, Orwell lays out the world as if it were a totalitarian super state. If you want to express further grievances of government, this is the book for you.
However, if you would rather sit back, relax, and enjoy much more lighthearted novels, then check out these awesome reads instead!
The Secret Life of Bees

by Sue Monk Kidd
This book tackles heavy topics like racism, mental illness, and interracial relationships in the 1960s while also including lots of lighthearted humor.
Bridges of Madison County

by Robert James Waller
This endearing love story follows main characters Francesca and Robert through four of the best days of their entire lives.
Girl, Wash Your Face

and

Girl, Stop Apologizing

by Rachel Hollis
These are not your ordinary self-help books. Rachel Hollis's purely honest writing style motivates and encourages her readers to be the best version of themselves that they can be.
Everything, Everything

by Nicola Yoon
Have you ever wondered what it's like to be allergic to the outside world? In this heartwarming story about love and adventure, readers get a sense of what is like to be forbidden from doing otherwise normal day-to-day tasks.  
The Hate U Give

by Angie Thomas
This book has readers on the edge of their seats from start to finish. It follows main character, Starr Carter, who is determined to make a change in the world after witnessing the shooting of her childhood best friend by a police officer.
Whether you are looking for a book to increase your IQ, or to simply pass time, all of these reads are incredible options for you.
About the Contributor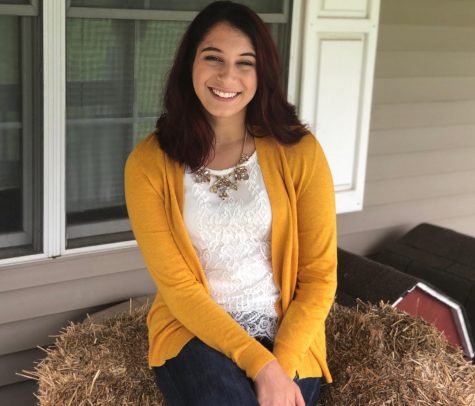 Cynthia Rossi, staff writer
Cynthia Rossi is a junior at Delphi Community High School. She is an active member of the dance team, student council, Entertainers, and drama department....