Depletion of bees could create a natural crisis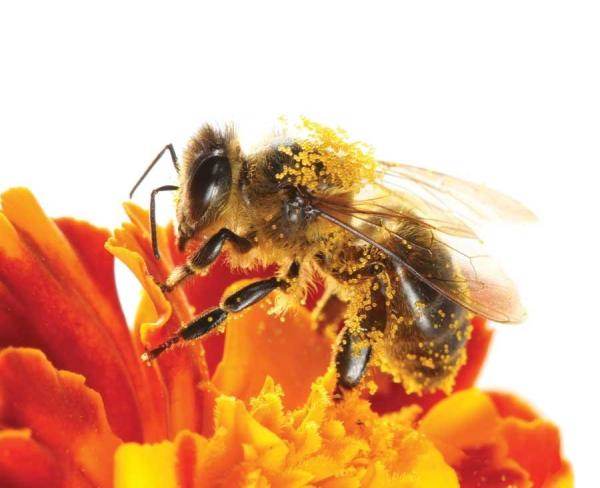 Hang on for a minute...we're trying to find some more stories you might like.
Each year, honeybees partake in the creation of about 15 billion dollars of agricultural crops. What would happen to those crops if the honeybee went extinct? This question is a substantial, real life problem if scientists and humans alike can't find a way to make the bee populations stabilize. Many flowers would cease to be pollinated and an abundance of other species would dwindle on the edge of existence as well. Bees are, and continue to be, the dominating pollinators on Earth. It is estimated that bees pollinate around 70% of the crops eaten by humankind. Without bees, our lives would change drastically, for the worse.
In just North America alone, we are at risk of losing over 700 local bee species. There is a multitude of reasons as to why the bee populations are decreasing at an disconcerting rate. This phenomenon (the major depletion of worker bees in a colony) is called colony collapse disorder. One of the main reasons for the decrease of bee populations is the lack of habitat available for them. This could be due to many things; for example, new infrastructure projects damage the bees' environments and leave them incapacitated. The deforestation of areas for said infrastructure is a major problem as well.
Furthermore, bees are not only losing habitats across America, but they may even be losing habitats in your own hometown. By planting flowers and plants that are not native to the area, people make it harder for bees to find flowers they can pollinate, thus inhibiting the growth of the populations. Invasive plant species leave less room for native plants to grow. Not only do alien plants repel bees, but common backyard plants, such as marigolds, are also proven to deter bees from pollinating and expel them from yards. Chemicals and pesticides people use in their yards to get rid of weeds also harm bees. All of these things put together cause bee populations to shrink.
Humans do play a part in the bee colonies' decrease, but some of the causes are purely disorders and complications in the hive. For example, many bee colonies are suffering from diseases that spread rapidly between hives. One is an insect called Varroa mites, which is an external parasite, who sucks fat off the bees and leads ultimately to death. This parasite only affects honey bee colonies. Another very strong disease killing off the bees is called Nosema ceranae. This pest is a gut parasite, which feeds on the healthy cells inside of the honey bees. Infected bees have severely reduced life spans and can infect entire colonies.
Why are these diseases more prevalent in the last few years than they were in the last few centuries? Scientists believe it to be a plethora of things. Environmental stresses can increase the rate at which the bees' infections spread. Studies have also shown that higher temperatures in an area correlate with a higher susceptibility of bees to said diseases. So, as the world temperatures increase, so does the likelihood of bees obtaining deadly parasites. This is a prime example of what has been hurting bees in the past few decades: climate change.
Scientists have found that the phrenology of the bees and plants may start to get mixed up. Phrenology is the study of different things occurring in nature and the relationships between them. They believe that climate change is making flowers bloom at different rates than which bees are ready to pollinate. As the Earth continues to warm, flowers begin to bloom earlier and earlier. This results in flowers that are available for pollination, but the bees are not active so early in the season. The warm weather also makes the bees less likely to reproduce during mating season. Instances like this one and many more continue to take their tolls on the populations of bees.
With all of this information, the question still persists: what can I do to help? One major thing you could do is plant flowers that bees favor, to motivate the bees to pollinate. These types of flowers include black eyed susan, aster, lilac, sunflowers, and many more. Another thing you can do is use less chemicals and pesticides in your yard. Instead, use more bee friendly substances (like vinegar and Epsom salt) to get rid of other pests. The last thing you need to do to completely understand the plight of bees is simple: realize that bees are innately good and all they want to do is pollinate and thrive. The last thing honey bees want to do is sting you, because when they do they lose part of their abdomen and digestive tract (which means they die painful deaths when they lose their stinger). Bees have helped our society for centuries, and now it's our turn to help them. Bee the difference you want to see in the world.
About the Writer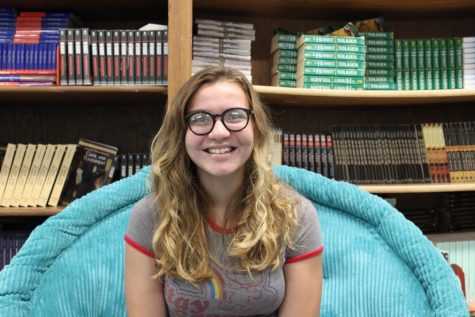 Elizabeth Walker, staff writer
Elizabeth is a junior at Delphi Community High School and is embarking on her first year of Parnassus. Her extracurricular activities include SADD, Interact,...