NHS hosts blood drive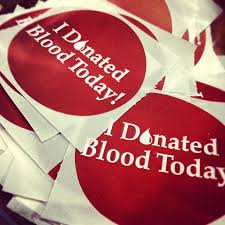 To compensate for the blood bank storage running low, the National Honor Society will be hosting a blood drive on Wednesday, Jan. 25. You can sign up in the cafeteria during A or B lunch at the table near the guidance office or in Ms. Kreiling's room. The time slots are between 8:00 in the morning until 1:45 in the afternoon.
To donate you must be 16 or older. If you are 16, you still need to fill out a permission form with your parent's signature to be turned in on the day of the event. Everyone must bring a photo ID with your birth date to present to the volunteers. Donors will be presented with a $10 gift card to Noodles and Company and a coupon for a t-shirt. Don't forget about the cookies and other snacks–which are always a bonus.
When you sign up, you will receive a paper about the new tests that have been put in place since the Zika crisis. As of November, each patient must be tested for the disease before the blood will be accepted to prevent the disease from spreading.
All in all, this blood drive will provide safe blood for those in need and sustain the lives of others. We hope that you will donate!