Spring Sports Preview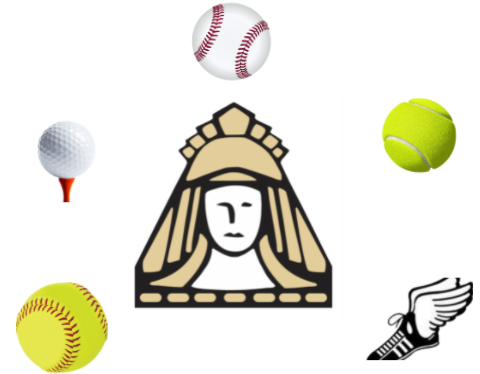 Baseball
Coming off of a successful year, culminated by a deep state tournament run last year, the Delphi baseball program is looking to rebuild and continue their winning tradition after graduating multiple seniors. The team is led this year by seniors Peyton Roth, Gavin Inman, Tristan Isley, and Luke Smock. The team opened up its season with a 10-3 loss to Rochester. Losing a large portion of last year's starters, the coaching staff headed by Mr. Long will be on the lookout for the next group to step up and lead the team to victory.
Softball
The Delphi softball program started off their season on the first day of April. Since then the team has gone 1-2, losing to Benton Central and West Central and beating Frontier. The team is led by a slew of seniors consisting of Reganne Watts, Gianna MacFarlane, Hailey Sutton, Libbie Smith, Emily Weaver, Paige Corbin, and Angelina Salinas. The team is coached by Mrs. Pickering and is looking to grow into a truly competitive team this year. 
Track and Field
The track and field team started off their season Thursday, April 7 with a win on both the boys and girls side over Clinton Central and Clinton Prairie. The team, coached by Mr. Gasser and led by seniors Collin Dulin, Colton Winberg, Connor Roberson, Corbin Krebs, and Nolan Best, is hoping to have a strong season this year. With a strong start to the season already, this year's team will be one to watch for sure.
Girls Tennis
In her second year in control of the Oracle girls tennis team, Ms. Crowel is looking to continue building numbers and skill in the program. After building up the team last year, the girls tennis team is looking to have more success this year. Led by seniors Sarah Howard and Elyse Perry, the tennis team is in capable hands and is looking forward to an optimistic season.
Boys Golf
The Delphi boys golf team is looking to be bigger and better than ever this year. With four seniors leading the team in Elijah Ladd, Dean Iunghuhn, Sam Bieghler, and Elijah Brown; junior and regional qualifier Cade Nelson, and three new freshman golfers, new head coach Mr. Jared Cree is going to have a lot of talent on his hands. This year's golf team may turn out to be one of the most successful in quite some time and has the potential to push several golfers into regionals this year.