Girls tennis and track and field work towards finishing their seasons
The girls tennis team is four matches into their season.  Despite a 1-3 start, the team's coach, DCHS art teacher, Mrs. Crowel says she feels "proud and optimistic at the same time."  She is glad that 20 girls are on the team, even if they have yet to find their rhythm.  She further comments, "We had to relearn and review the basics of tennis with all the girls. . .in hopes of having a strong foundation moving forward."
The team recently got a win against Rensselaer winning 4-1, with winners including Sarah Howard (singles), Makenzy Miller (singles), Elyse Perry and Arika Gibson (doubles), and Abby O'Neil and Ryn Zimpfer (doubles).  They previously lost 2-3 against Tipton with the only winners being Makenzy Miller and doubles team Ryn Zimpfer and Abby O'Neil.  The team started off with 0-5 losses against both Eastern and Maconaquah.  The team, while inexperienced and having missed the previous season, has high hopes for the season and the years to come.
The track and field team has had some good success this year. The team is led by seniors Ethan Nelson, Dawson Jordan, Bryan Terrell, Ricky Martinez, Jaren Reef, Blake Sinks, Kaiden Baxter, Caleb Wolfe, Fayth Jacobs, Hannah Sherinian, and Hope Demello. Several seniors have done well to consistently win events. Caleb Wolfe has remained undefeated in the 800 meter run and Ethan Nelson has yet to lose in pole vaulting.
With three weeks left until sectionals, coach John Gasser says after last year that the team is "back on track."  Some athletes with great performances this year to watch in years to come include Miah Sinks, Brandon Terrell, Emma Mendoza, and Samantha Brown.  Coach Gasser says he is glad the team is "off to a good start," and fans should "make sure to come see the tracksters do their thing."
About the Writer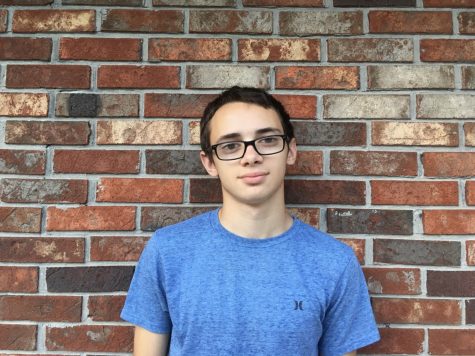 Elliott Kelly, staff writer
Elliott Kelly is a sophomore at Delphi and is joining Parnassus for his first year.  He actively participates in Soccer, Swimming, SADD, and the Delphi...