Alexis Cripe and Harley Myer sign letters of intent
On March 24 two DCHS students, Alexis Cripe and Harley Meyer, both signed letters of intent. Alexis Cripe signed her letter of intent to further her education and passion for softball at Franklin University. Harley Meyer signed her letter of intent to fuel her passion for basketball at Manchester University. 
Harley Myer's junior year of basketball was cut short due to a torn ACL about halfway through the season. However, she did have quite an impressive season her senior year as MVP. She averaged close to 13 points and 13 rebounds per game this season. This gave her the chance to show her skills at All Conference. As for furthering her education, she plans on being an athletic trainer with a degree from Manchester University. 
Choosing to sign with Manchester University became much easier after visiting the campus and experiencing the aura of the campus she would call home. "When I had my visit, the girl who did my tour was just so nice that I instantly felt comfortable," said Harley. She also stated that when she met the coach and team from Manchester, they "welcomed me with open arms and lots of conversation." All of this helped make her decision all the easier.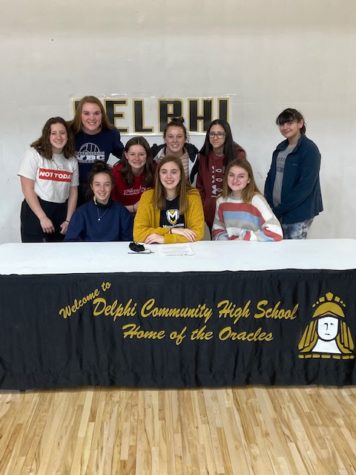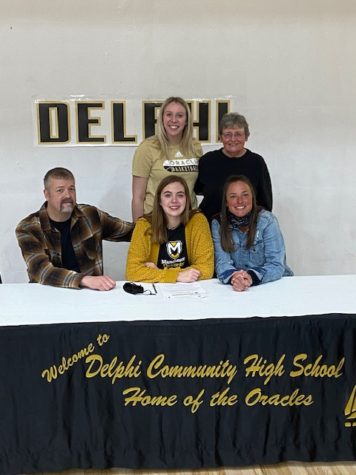 Alexis Cripe chose to sign with Franklin College after reviewing the educational opportunities. They have a great sports medicine program and a reputation as a phenomenal softball team. In 2019 Franklin College placed 8th in the HCAC All-Conference. Due to COVID-19, Franklin University and Alexis did not have a season in 2020.
Alexis has grown close with the girls on her softball team at DCHS.  She stated, "It is an amazing school and the girls on the team are super nice."  However, she is excited for what the future holds and looks forward to her collegiate athletic career at Franklin.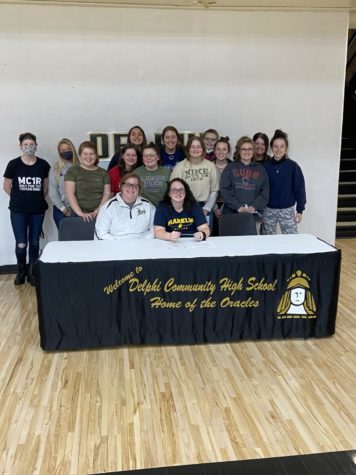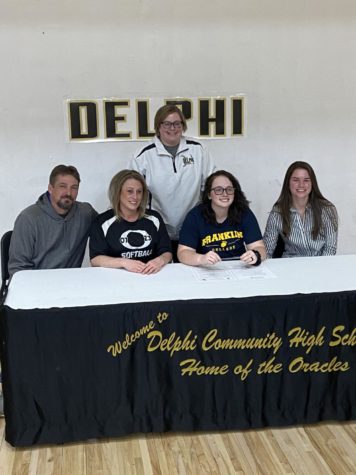 As for their futures some things are yet to be determined. However,  DCHS hopes for their academic success and congratulates them on their  amazing athletic  accomplishments.