Construction of sports building to alleviate practice spacing issues
A new building is being constructed in the back of the student parking lot. This building, while small, will largely increase the functionality of sports practices.  Money for the project was given to the school from a donor who saw a need in the sports facilities that the athletic department was at the time unable to fix.
The building should be finished before February, but the timeline could shift due to many factors. The function of the building is to allow outdoor sports teams an indoor building to use when they don't need gym space. Athletic director Kevin Sims commented, "The building will alleviate the need for more indoor space in our gyms during February and March."
This will impact sports such as baseball and softball, who can use indoor batting cages, as well as tennis and golf, who can use the space for practice during poor weather conditions.  The addition of  this indoor facility will help most outdoor teams in their offseasons, when they need space to practice in inclement weather.  The multipurpose space will be able to accommodate different setups, which will allow teams to practice the skills they need.
This will also benefit indoor teams, such as basketball and wrestling, who will no longer have to compete with outdoor teams for gym space.  The extra room will allow them to worry less and have confidence in their ability to practice in an uncongested environment.  Sims said, "We simply needed more practice space."
About the Writer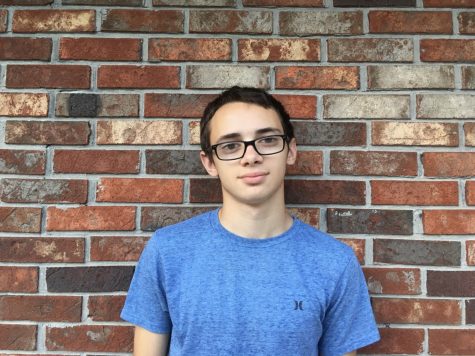 Elliott Kelly, staff writer
Elliott Kelly is a sophomore at Delphi and is joining Parnassus for his first year.  He actively participates in Soccer, Swimming, SADD, and the Delphi...