Senior athletes moving on to college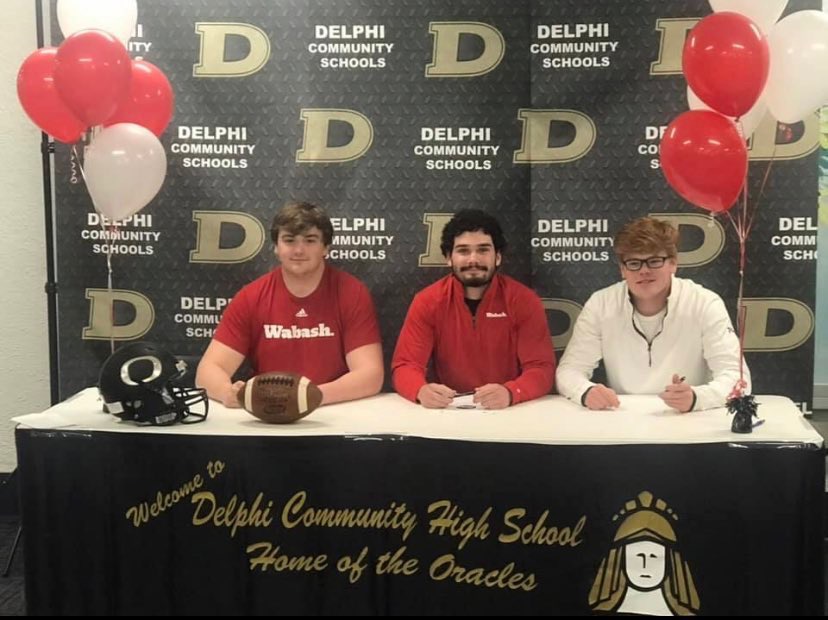 Five student athletes at Delphi are moving on to play in college athletics next year. Here is a list of the senior athletes that are moving on to play collegiate sports:
Blake Carroll is going to Ball State in the fall to play football. He plans on playing wide receiver, and would like to receive playing time on the field by his junior year in college. In high school, Blake was a major contributor on the football team, working his way into the top 25 career receiving yards in state.
Isaac Salinas is headed to Wabash to play linebacker for the Little Giants football team. In 2018, Isaac broke a school record for the most tackles in a season with 148. In his senior season, Isaac was named Delphi defensive MVP, Journal and Courier All Area, and Academic All State.
Drew Hollingsworth is also going to Wabash to play football. Unlike Isaac, Drew is going to be on the offensive side of the field playing offensive lineman. Drew was a two time lineman of the year for Delphi, and was a VTO All-American his senior year.
Luke Austin plans on going to play tennis at Ripon College in Wisconsin. During his high school years at Delphi, he was the number one doubles three years and was the number one singles one year. He chose Ripon because it gives him an opportunity to play college tennis at great facilities, and so he can play with his brother, who currently plays tennis at Ripon.
Sarah Rowe is going to Illinois to play soccer at MacMurray College. There, she will be lining up as a defensive midfielder. As an Oracle, Sarah was a four year starter on the soccer team, and was a participant in the East West All Star soccer game for two years.
The commitment of these five seniors is appreciated. Best wishes to them as they compete at the next level.
About the Writer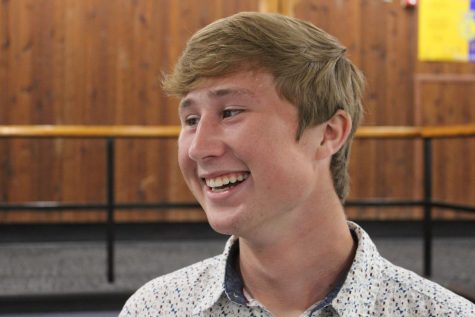 Elijah Hudson, sports writer
Elijah Hudson is a senior who plans on going to Indiana Wesleyan University next fall. He is in his third year on Parnassus staff, where he enjoys writing...